After awed us with its pocket-friendly  Moto G (3rd generation) and the mid-range Moto X Play this year, Motorola is all set to come up with their latest flagship device   – the Moto X Style – that will compete with the top notch  handsets of the market. This Smartphone will be will be sold exclusively on Flipkart and will be available for pre-order starting from October 14. Meanwhile we get our hands on Moto X Style and after reviewing the full phone one thing I must admit that this phone is very impressive. With its superb specifications, awesome camera quality and an affordable price, I liked this phone more than Samsung S6 and LG G4. Let's started with Moto X Style Review.
Moto X Style Review: Complete Features Analysis
Moto X Style: Design Review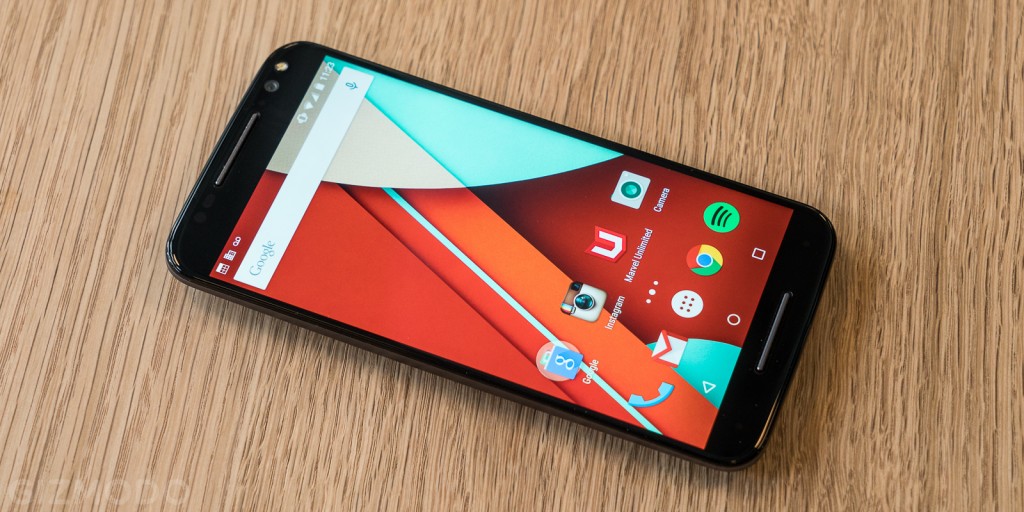 To get started with the Moto X Style review, we will first talk about its design aspects. Moto X Style measures 124 x 76 x 11mm and weighs 179g. That may seem like a thick device but the thinnest point comes in at 6.1mm. This phone may look quite similar to the Moto X Play from the front, but you will notice plenty of differences when you turn it around. Unlike the Moto X Play, the rear panel of the Moto X Style is non-removable, that means you cannot swap the back panels in the Moto X Style as you are able to do in the Moto X Play. But this isn't a striking disadvantage as Moto is offering you the choice of color variants, personalization of design, and also comes in three different cases.
Choices of material provided in the Moto X Style cases are leather, silicon plastic or wood. We tried out all the cases and by our experience, the leather offers fantastic grip and feels really good on the palm. The Dark Wood version looks brilliant from afar but is a bit slippery and doesn't offer great grip. The plastic feels quite good on the back of the phone, but it doesn't look particularly well when laying face down.
The rear portion of the Moto X Style has a curved pattern and comes with the trademark sloping back which not only gives the phone an exquisite look but also benefits to its grip. This handset is very comfortable to hold and use and designed ergonomically. Along with the textured back, the metallic frame running along the rear panel enhances the phone's look and gives a premium appeal, and thus the Moto X Style review is looking quite promising indeed.
The left-hand side of this handset is free from buttons, but  the right-hand side is designed with the lock button with easy thumb reach and the volume rocker. The headphone jack is placed in the middle at the top like all the other Moto devices while the same position at the bottom sits the microUSB port.
Moto X Style: Display Review
Moto X Style sports with a 5.7-inch Quad HD display with a resolution of 1440 x 2560 pixels (520 ppi), which is incredible to look at, concerning both colour reproduction and viewing angles. That's the best Quad HD display we've seen so far on a big phone, and it looks stupendous when you hold it in your palm. We watched a little video check the quality, and it looks supremely sharp, clear and vivid. This flagship device of Moto has a great screen to body ratio at 76% meaning there's a little wasted space and the bezels are particularly slim.
Moto X Style: Camera Review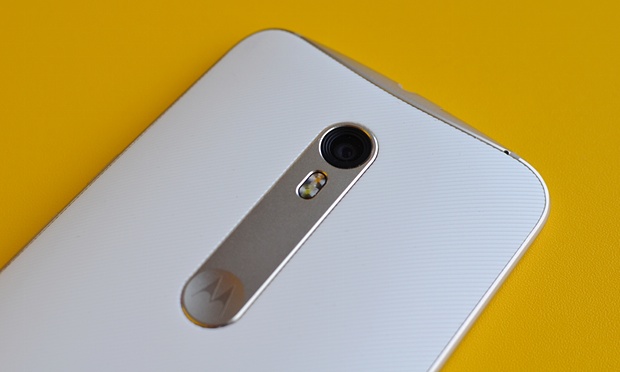 The camera is the best feature of this all new Moto X Style. Motorola has never been famous for having a stellar camera. But this 21-MP primary shooter at the rear end is really amazing, we were completely wowed by the picture quality. Compared with the Samsung S6 and the LG G4, arguably the best two Android cameras right now, this device gives you more details and clarity. The camera not only performed superb in bright light conditions, but also took good images in low-light conditions. Talking about videos, the Moto X Style's back camera facilitates users to shoot 4K videos. The rear camera also features two LED flashes and phase detection autofocus.
What also makes this Moto X Style unique from the other Motorola phones is the flash accompanying the front camera – making it the 'Selfie Moto'. We clicked a couple of shots with the phone's front camera, and it impressed us very much. The front camera also has the capability of capturing 1080p video. In short, the camera is adding extra points in our exclusive Moto X Style review for sure.
Speakers
Speakers are an overlooked feature on most smartphones. Apple and Samsung seem to slap their speakers on the bottom, but the Moto X Style is flanked by two front-facing speakers. Though these speakers are not as rich and deep as some HTC phones one thing they do well — they let you hear things clearly.
Software and Battery
Software, wise Moto X Style, is packed with the latest and greatest Android 5.1.1 Lollipop and it offers all the connectivity options you'd expect in a Smartphone including 4G LTE, Bluetooth 4.1, NFC and GPS.
The phone is powered by a 3,000mAh battery that Motorola claims will last the day. The most exciting part in the battery aspect, that it offers Turbo Charging which can charge your phone for 10hours of usage from mere  15 minutes of charging. Now let's have a look at the promises and pitfalls in this Moto X Style review.
Moto X Style: The Promises
With a whooping 5.7-inch display with QHD resolution, 21 MP camera and two front-firing speakers, Moto X Style is a Multimedia Champion that comes at a competitively low price. Though phone was launched internationally in three variants (16 GB, 32 GB, 64 GB), only the first two will be available in India. You can expand the internal storage further up to 128 GB via microSD card. The 16 GB version is priced at Rs 29,999, while the latter is at Rs 31,999.So the phone is also cheaper than Samsung S6, Apple iPhone 6 and other contemporary phones with this kind of super specifications.
Moto X Style: The Pitfalls
Moto X Style doesn't seem completely futureproof. We know that Google is planning to release the next edition of Android, Marshmallow and it will officially bring fingerprint sensor support to Android phones. Having neither Android Marshmallow nor the fingerprint sensor on the Moto X Style could be annoying. Besides this smartphone lets you capture in only two resolutions 21MP and 16.1 MP.  We think Motorola should enrich their camera app with some more customization options.
Should you buy Moto X Style??
If you're looking for the absolutely best valued Android device in the market; Yes, you should buy this phone, especially after reading this Moto X Style review of ours.
The only thing you should consider that Google will most likely be announcing two brand new Nexus Smartphones with the latest Marshmallow Android stuffed on it, very soon. And a Google phone means they both will have almost the same features of Moto X Style.
So you can either wait for that, or you can buy this incredible Moto X Style, it is an indeed a win-win situation for you. Our Moto X Style review is fully unbiased and has all the guns and bullets to help you to take the ultimate buying decision.