For the past two years, we have heard the speculations about world's first foldable handset and now the maker of this incredible phone, Samsung has released some prototypes of folding displays which fumes fire to those rumours. In the meantime, this South Korean tech giant company has published Galaxy Smartphones with curved body and edge but a folding smartphone belongs to a league of extraordinary gadgets, phenomena never seen before.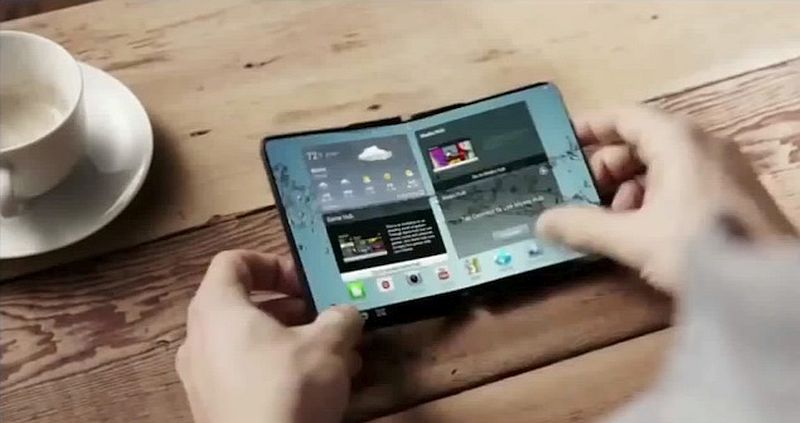 According to the leaked information, the world might be finally able to experience the much-anticipated  foldable Samsung mobile in January – as the company has already started testing the device. Reports are this project of folding smart phones has been codenamed as Project VALLEY and the device is being tested with two distinct chipsets, Qualcomm Snapdragon 820 and Snapdragon 620.The sources related with this project also claiming that the smart phone will feature 3GB of RAM; will be powered with an embedded battery and will also be featured with expandable storage capacity.
Samsung is really working hard on their latest processor Qualcomm Snapdragon 820 and aiming to include this chipset to all their flagship models, next year, including this unprecedented folding mobile. So we have to wait for just another three months are so, and then the world will see a unique device which can change the whole concept of smart phones and gadgets.