Today technology and the inventions of science are gradually getting clustered into a single device. One such thing that takes into itself many features of other gadgets is undoubtedly a smartphone. Some phones carry features of projector, some can be connected to the wearable devices, etc. So what is so new about this Cat S60. The newest feature about this is that it contains the feature of thermal imaging, which lets you see through the wall.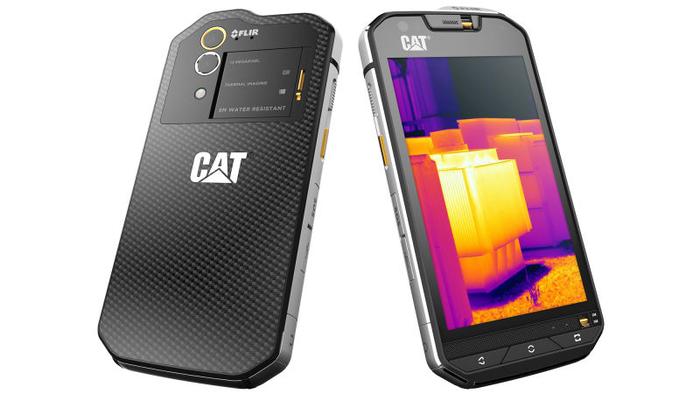 Interesting is the feature. It is interesting indeed. Being operated by Android 6.0 Marshmallow, it belongs to the category of smartphones, yet it stands out in the crowd having such an unusual feature. Its thermal camera can take images through the wall up to 30mtrs. You can use it for a huge number of tasks, from detecting heat loss around windows and doors to identifying overheating circuitry, or just seeing in the dark. The heat sensor is placed at the back of the phone.
Apart from the thermal imaging it can also capture normal images, with a rear camera of 13MP. Using the rear camera and the thermal imaging camera together, will not only give you a heat map but also a picture that combines the heat map with details observed by the camera that add extra context, such as architectural and facial features.
The phone is designed to fully utilize the octa core processor. It is possible for you to find out the temperature, afterwards if you want to check that what the temperature was when you took the picture. It is much similar to those which we find in the video games. Apart from the temperature one will be able to see all the details of the picture taken earlier.
Cat S60- features at a glance:
Strengthened die class frame
Super bright display with Gorilla Glass
7 inch HD capacitive multi touch display
3GB RAM
32 GB inbuilt storage
Rear camera of 13MP which works under water
Android 6.0 Marshmallow
617 Snapdragon octa core processor
3,800mAH
Wrap up
So that was a short description of a big hero which comes in an unusual avatar. How good will the phone with a thermal viewing camera work? So let us wait for the phone to be dispatched for the market. Because unless we use an object we can't take a proper judgment of a product.