GPS Apps for Android and Windows: Navigation or GPS apps are handy and if truth be told, whenever one thinks of a navigation app, one tends to go straight for Google Maps. It is the most popular navigation app and has been holding the top position for the last couple of years. Among many of its perks, the app is often updated with bug fixes etc. that increase efficiency of the top and help it remain at the top of their game. But of course if you were very keen on the Google Maps you wouldn't be sitting here reading this post. We have a number of remarkable alternates for Android and Windows users who want to experience navigation differently. Check these best GPS apps for Android and Windows phones right here:
10 Best GPS Apps for Android
CoPilot GPS
Price: Varies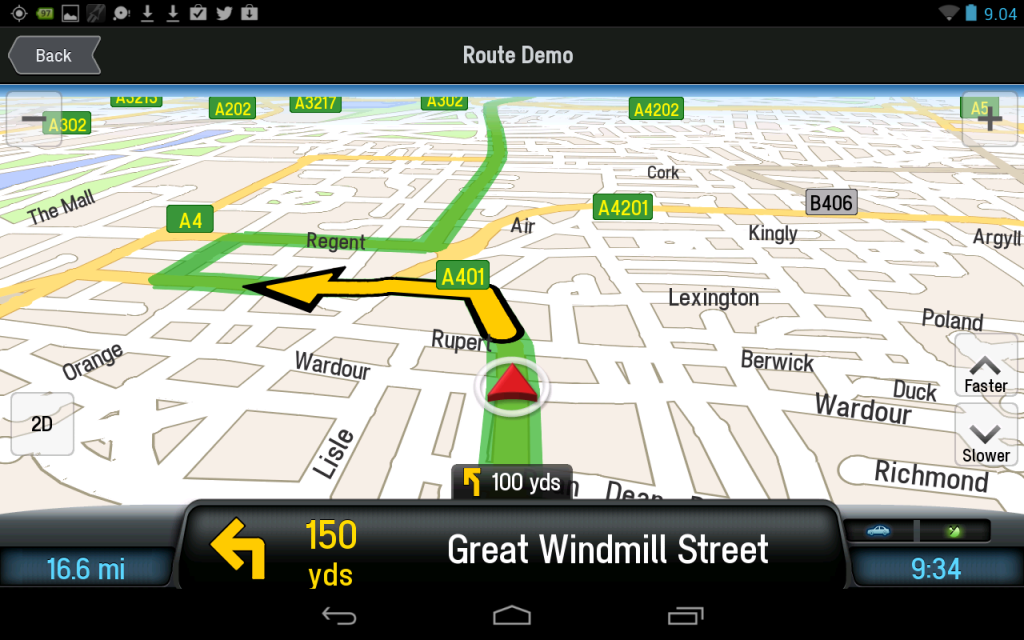 A sold GPS app, CoPilot GPS has a couple of interesting tricks up its sleeves. For instant you can use it for navigation even with data connection. The apps allows users to store the entire map of USA ans Canada in your phone and access it without internet connection. The package is free for use for a duration of seven days, after which users will have to subscribe for further services. It is considered to be one of the best GPS apps for Android.
You can get the app here.
Some of its note-worthy features are:
Motion Lock for hands free driving.
One can navigate directly to places from the address book.
Millions of Points of Interest (POIs) for alternate routes and powerful multi-stop.
3D and 3D map viewing allowed and offline 2D maps are available too.
The app can calculate your route by using data on your road speed at specific times of the day.
Back Country Navigator GPS Pro
Price: $9.99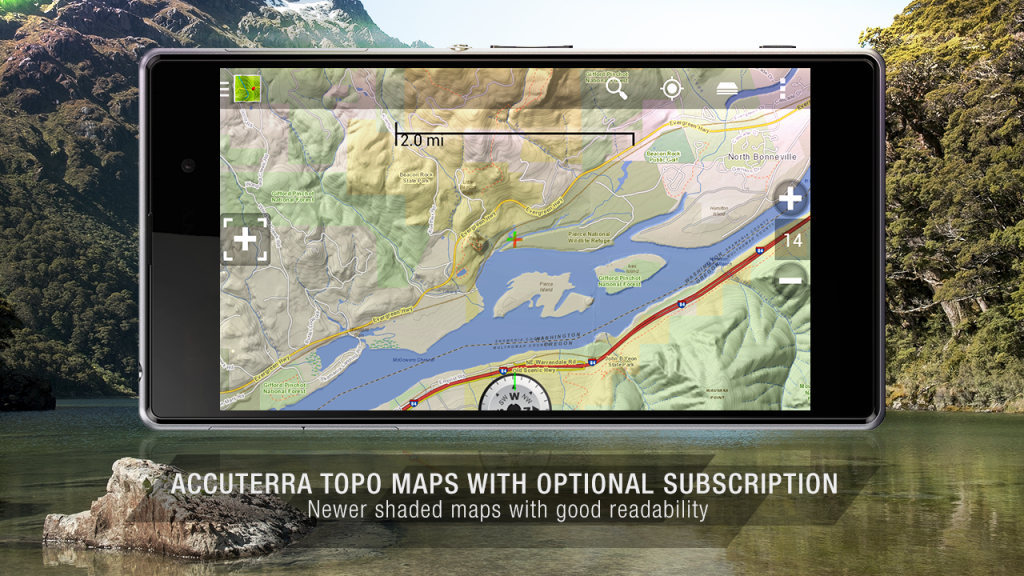 Okay, its a bit expensive. But you know what, the app is unique and is worth taking a look. The navigation app is useful for those who like hiking and camping a lot. When doing such activities, the data network either doesn't work or is extremely weak. Making it difficult for users to access navigation of the likes Google Maps. This is where  Back Country Navigator GPS comes handy. Of course being a paid GPS app for Android, one can count on the trial versions to determine if its useful to the individual.
You can get the app here.
And it has got a couple of fun features too, like:
It's perfect for hiking, hunting, snowshoeing, kayaking, & backpacker trails.
It can be used for hiking GPS both on hiking trails and off trails.
You can even make ti your fishing and hunting GPS.
The GPS helps user to find a good camping site or return to your camp when you get lost in the woods.
Comes with features like Search and Rescue (SAR), in case somebody needs rescuing.
GPS Essentials
Price: Free / $5.29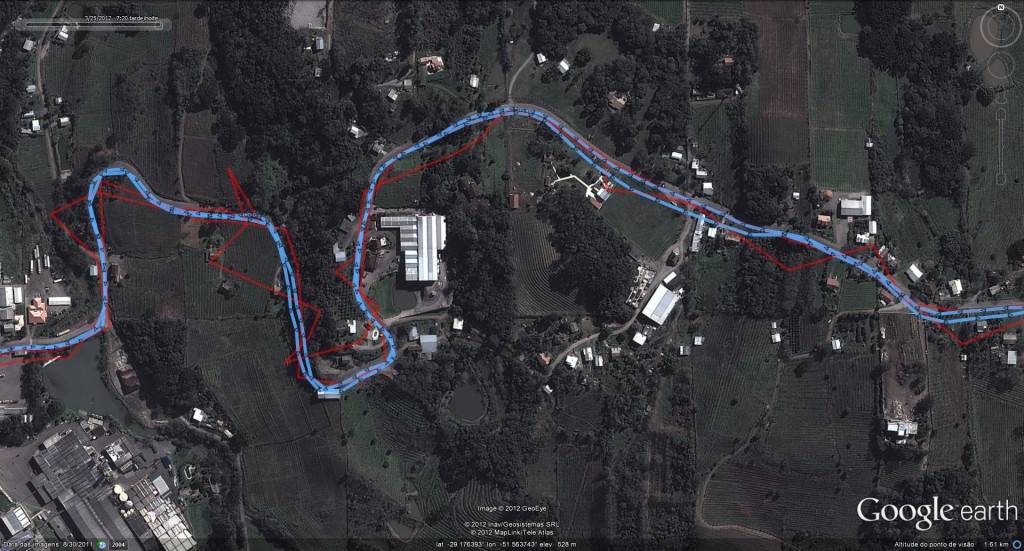 The app seems more suitable for outdoor adventure than driving and is definitely worth checking out. It comes with all the standard navigation app features but its main claim to fame is its highly engaging and unique dashboard where one can find all kinds of stats like altitude, speed, distant covered, in one place.
Get the app here.
Some of its note-worthy features are:
Users can built their own dashboard with 45 widgets.
Routes, tracks, way-points can be exported as files and shared via email, Dropbox and Google Docs.
A sky-view of the current position.
The compass shows several things like the Earth's magnetic field.
Frequent updates to fix bugs, trip widget, side menu, dashboard animations etc.
ALSO CHECK: 10 Best Android Battery Saver Apps
GPS Navigation BE-ON-ROAD
Price: Free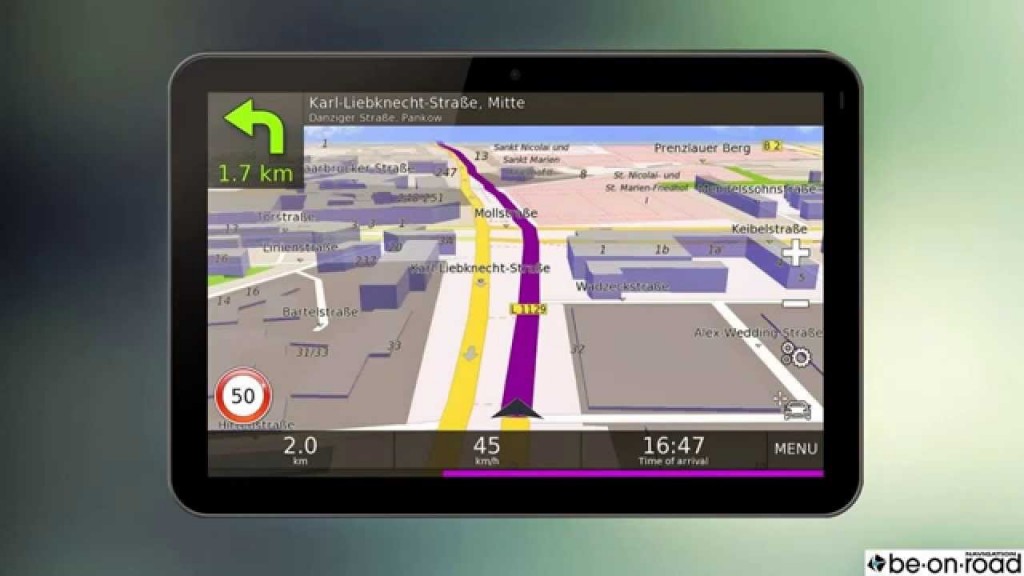 BE-ON-ROAD is a free offline navigation map system which comes with constant updates. Its one of the very few navigation apps that features turn-by-turn directions. Although its a fairly solid app, the offline map data needs users to pay. Though fans have mixed reaction to this but BE-ON-ROAD is one of the few navigation apps that internationally too. Therefore has a fairly big international fanbase. A few bugs here and there are being reported, in all the app doesn't look bad.
You can get the app here.
Some of its note-worthy features are:
Comes with voice guided navigation for premium users.
Free features include 3D maps, speed limit warning and car & pedestrian navigation.
The offline map can be used for free for about 7 days after which users will need to become subscribers.
Premium users can access fabulous features like lane guidance, travelbook, speed camera warnings, HUD, easy navigation to photo etc.
Maps available of – Africa, Asia, Europe, Middle East, North America, United States, South America and Oceania.
HERE Maps
Price: Free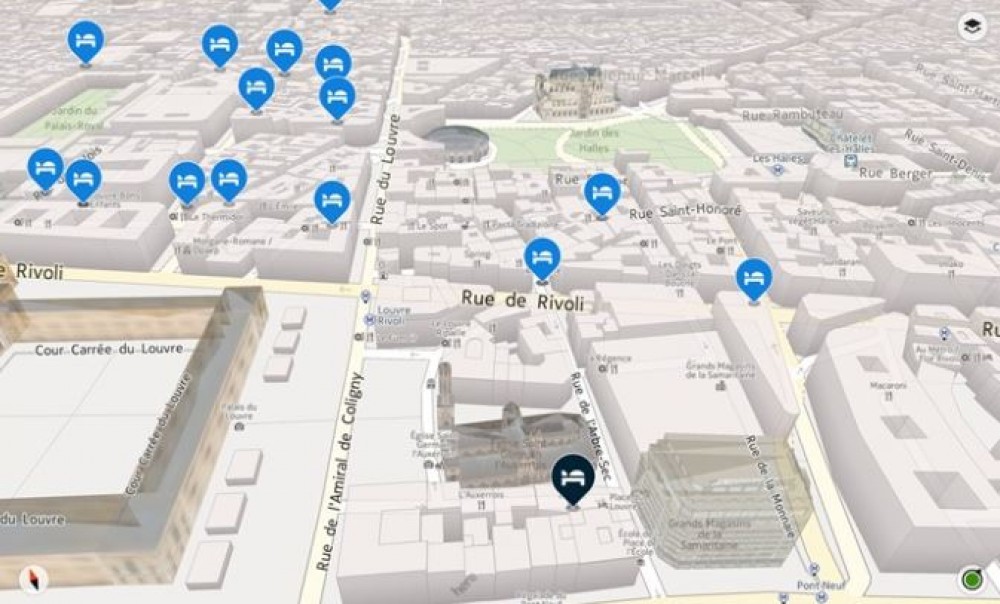 Next on the list of best GPS apps for Android is Here Maps. Developed by Nokia, when the app came out in 2014, it made quiet a splash. The app cane be used offline without any data connection. Its interface is elegant and fairly simply yo use. And worldwide mapping option are available making the app pretty useful in the international scenario. Here Maps is customizable where users can save places for quick directions later. It also shows traffic information wherever its applicable.
You can get the app here.
Some its its key features are:
Number one app for offline navigation.
Provides maps for around over 1,200 cities around the world.
Download maps for over 100 countries for absolutely free.
Thanks to offline navigation, users can travel in subways and in the middle of National Parks without the fear of losing network.
ALSO CHECK: Top 10 Best Drone for Sale 2016
10 Best GPS Apps for Windows Phones
Windows phones are gradually making a mark in the world of smartphones. If you're one such Windows handset user then you can make use of these really savvy GPS apps for Windows phones. These will help in navigating, surfing and viewing maps. Take a look.
Scout GPS Maps
Price: Free with in-app purchases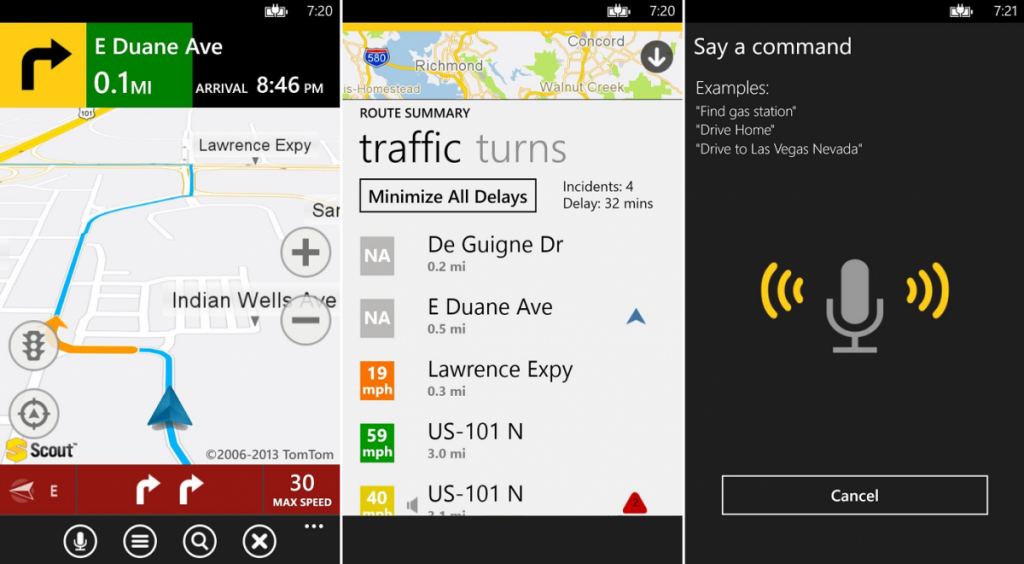 Scout GPS Maps is the first choice for many Windows phone users. Among the feature that make the app stand out is the voice command feed which is very useful for drivers. They can simply tell the app to put up a direction instead of typing it. The app also gives turn-by-turn direction navigation support and real-time traffic alerts that allows users to reach their destination conveniently. Some other useful function of the app includes – user can set up favorite places where they visit often. One can track back to the place one has been.  Scout lets others know when you'll be at a certain place and lets your friends and colleagues follow your real-time progress on a map.
Get the app here.
Some note-worthy features:
Constantly updated for the most current maps.
Multiple routes option available.
Handy home screen with the most relevant local information for your journey.
Easy to follow step-by-step direction with a visual list of turns.
With one tap, user can find the nearest gas stations, restaurants, hospitals and other places of convenience.
GPS Satellite
Price: Free with in-app purchases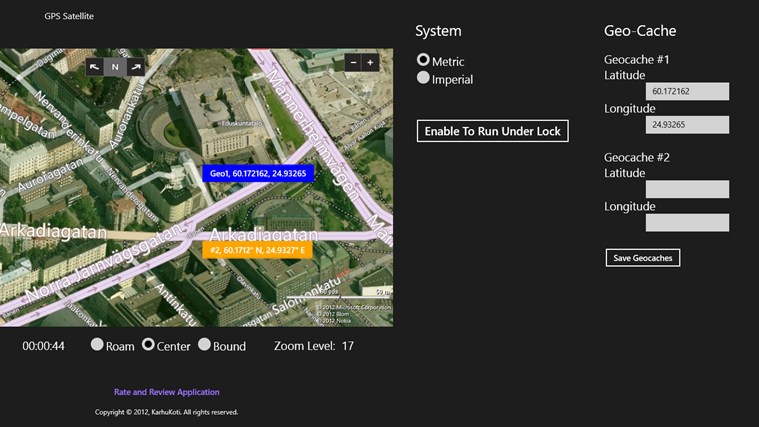 This is one spot-on app. It allows users to acquire an absolutely spot on location tracking. The  latitude and altitude features supported via satellite signals and allows users to gauge minor details regarding the tracks to take. The app primarily collects and assimilates from your device's global positioning satellite (GPS) in conjunction with the received orbiting global position satellite signals.
Get the app here.
Some of the perks are:
Features NASA's photo of the day.
Tasks are performed on the task page.
The app provides a large number of data including – altitude, speed, horizontal accuracy, vertical accuracy, date, time, 3 geocache sites, multi-satellite dilution values and ratings, plus point source, etc.
One tap info option where if you holding your finger on the screen for a long time, you will get the latitude, longitude of your position along with a number of other useful information.
GMaps+
Price: Free
This particular navigational apps claim to fame is  2D and 3D compass mode for convenient direction. It also provides live traffic status in advance which is very useful for people who are in hurry and want to avoid traffic. There's a street view feature that shows drives the exact place and the distance between their destination along with necessary establishments that are nearby. Like most other apps in this list, GMaps+ too features voice command support.
Get the app here.
Some of the features to look out for:
Downloadable maps.
Speak your search queries instead of typing.
Get offline turn-by-turn voice-guided GPS navigation with this app.
See real-time traffic conditions, accidents report and road information.
One can easily switch on to 3D maps & 3D compass mode.
Street views include touring cities in 360-degree panorama and seeing inside museum, restaurant etc.
Destination Manager
Price: Free with in-app purchases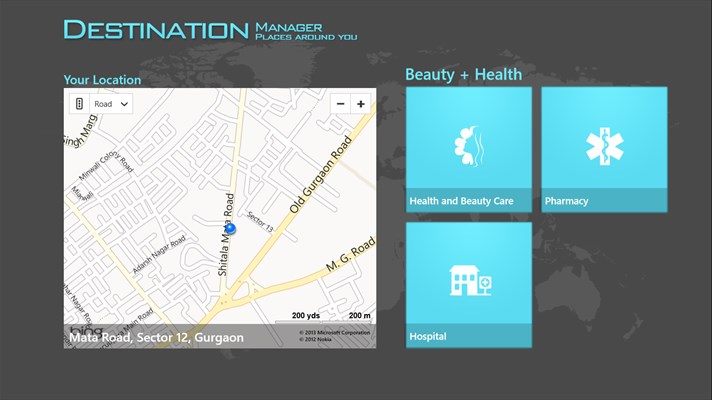 Destination Manager will help you roam an unknown destination. With the touch of your button find your current location. Get directions to hospitals, restaurants, theaters, galleries, ATMs etc. The app comes with detailed maps and full screen mode support. Unlike other navigation apps, Destination Manager reminds users to perform taks based on their current location.
Get the app here.
Some perks of the app:
Add and customize your near-by favorite places.
Set up a default route from current location top to other places.
Find ATMs, hubs for entertainment, eatery, airports and hotels at the touch of a button.
Maps
Price: Free with in-app purchases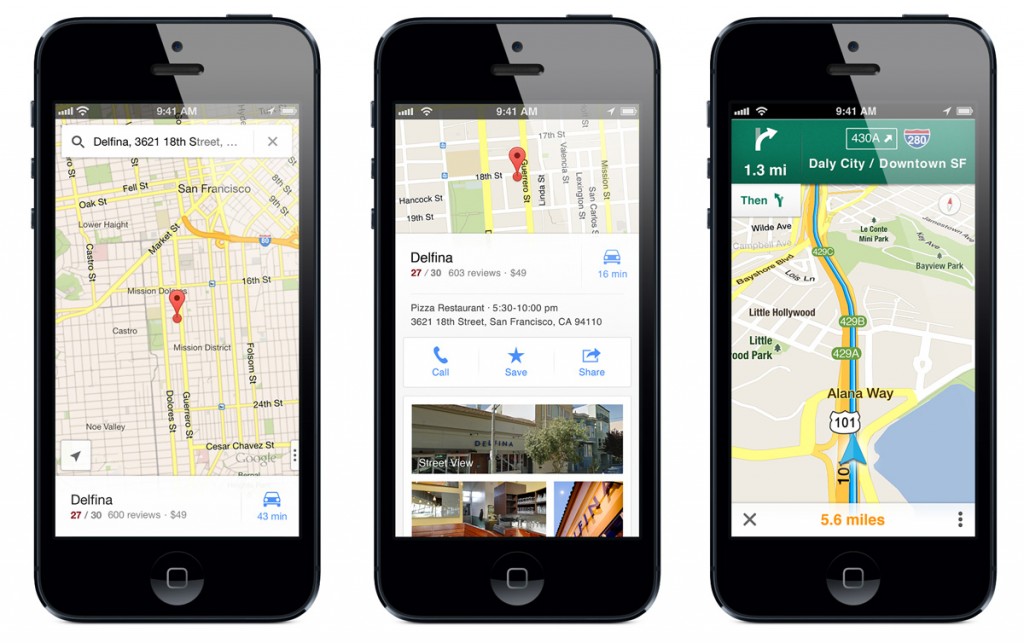 Maps is the final app on our list and its a dynamic one that comes with wide-reaching features and tracking features. Mainly developed for navigation proficiency, the app comes with  prearranged offline maps of countless locations.
Get the app here.
Some of its best features are:
Download maps for any regions for free.
Discover the best spots in town with place by accessing to photos and local reviews.
Explore the locality via  3D maps & 3D compass mode.
ALSO CHECK: Top 10 Smartphones Under 10000 INR
Wrap Up
Many believe that navigation apps are a dying breed but there are a couple of hard-core users who rely heavily on apps to find directions. Although we made a thorough research but we may have missed one or two great one's because only a handful of people use these best GPS apps for Smartphones. Tell us about it in the comment section below, and stay tuned for such cool GPS apps for Android and Windows phones.