OPPO the camera phone company has launched a limited edition of the World T20 version of a new phone.  The phone will be available in Golden color. The phone will be available at the registered retail shops which sell out other OPPO phones. The cost of the phone is Rs. 17, 990. Though the company could not make to the list of the official sponsors of ICC World T20 2016, the company in partnership with ICC took this event up for the promotion of both. The company has signed a deal with ICC to be the official global promotion partner in the smartphone sector. This will be for a period of 4 years starting 2016. They've also signed up for a similar, 3 year partnership with FC Barcelona.
OPPO is also giving the fans to win and OPPO F1 World T20 phone during the match. So, not only the Smartphone freaks, but also the cricket fans are at the high chance of winning an OPPO Smartphone right from the hands of either the company or ICC officials.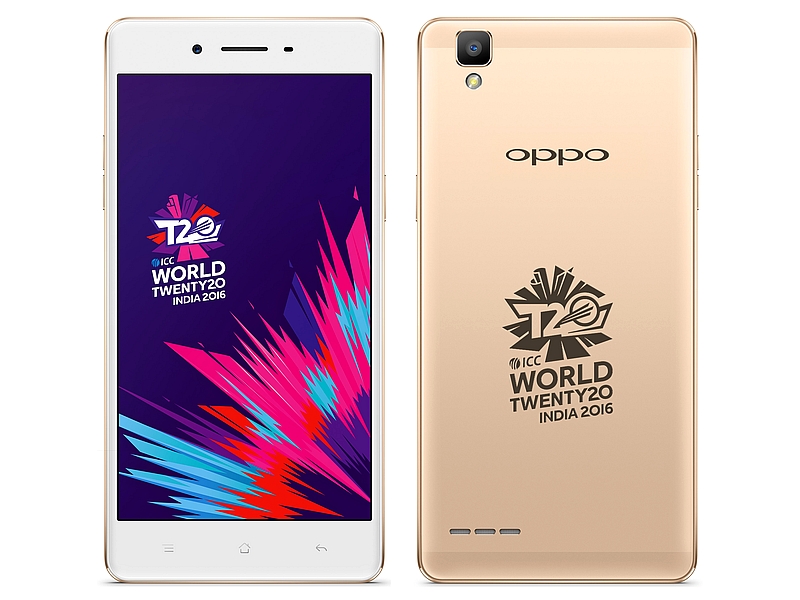 As far as the features of the phone are concerned, the phone has a display of 5inch, protected with Gorilla Glass 4 coating. The phone is powered by a 1.7GHz octa-core, Qualcomm Snapdragon 616 processor. The RAM counts 3GB. The internal memory is 16GB which can be expanded up to 128GB.
Also Check: OPPO R9 features
The OPPO F1 runs on Android 5.1 Lollipop. As for the camera, it features a 13MP rear camera with flash. The front facing camera stands at 8MP with auto focus mode, and beautifying features, live color filters and more. The battery has 2500mAh capacity. More features have been discussed in OPPO F1 review article.
When the launch becomes the focus of discussion, the President of OPPO India said that, "We are happy to launch a customized edition of OPPO F1 for the ICC WT20 2016. It gives us immense pleasure to be associated with ICC and cheer for Team India. We wish Team India success in this tournament."
Wrap Up
Well! Right now the world is looking forward both to the ICC World T20 and the OPPO F1 World T20 version. So let us just wish our team a very good luck, and keep our fingers crossed for those who also want to win, the OPPO F1 World T20 version besides the trophy along with Team India.