HP, one of most respected name when it comes to laptop, has unveiled a new laptop as thick as a AAA battery, dubbed as the Spectre 13 Laptop, which is claimed by the company as the world's thinnest notebook, measuring just 10.4mm thick and weighs only 2.45 pounds. The all new HP Spectre 13 is even thinner than Apple's MacBook's including the MacBook Air and Dell's XPS 13 and thus made the company's claims very much justified.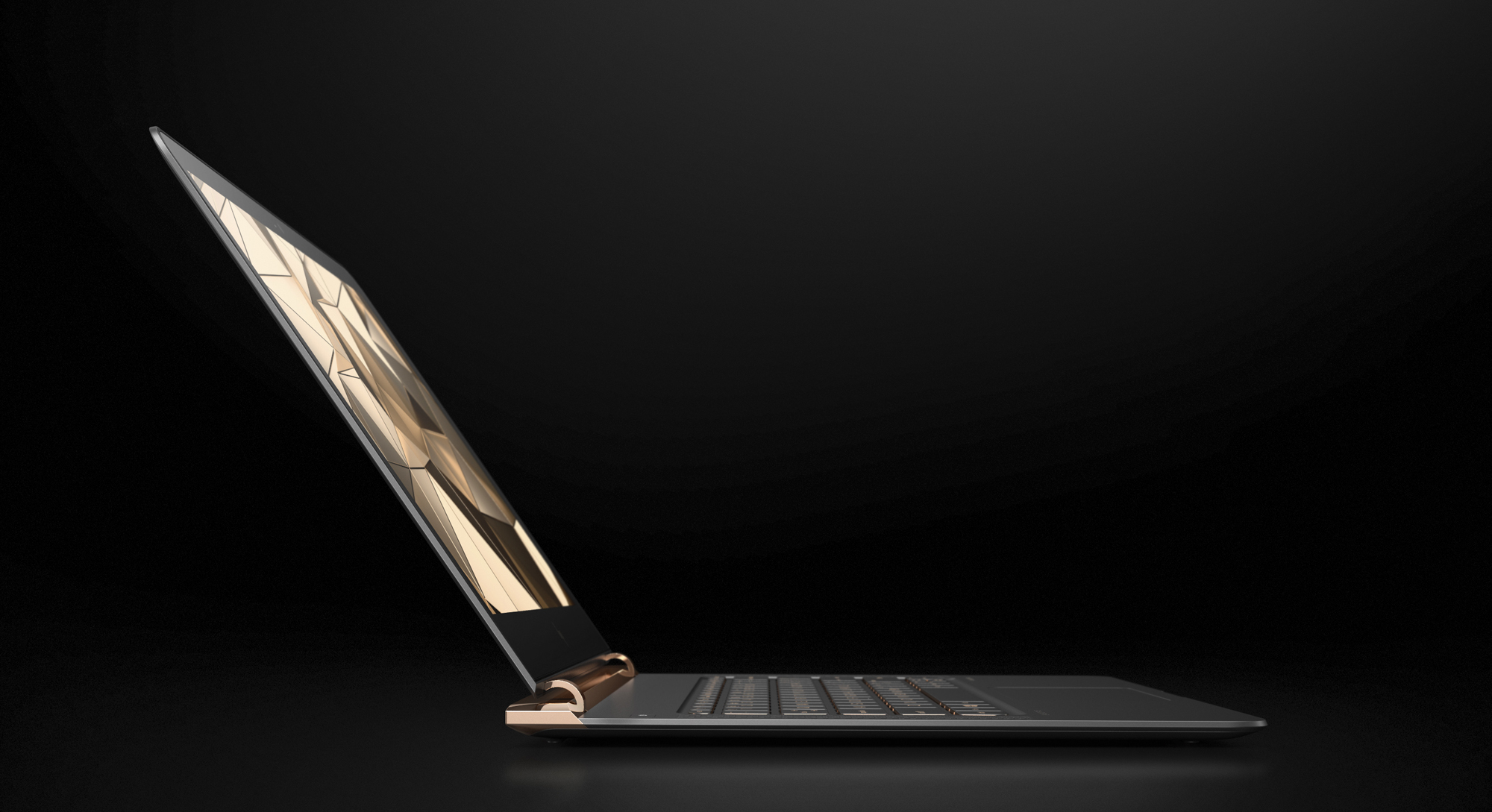 HP has been trying to assemble a laptop which will be eye catching as well as come with real style and solid performance. Though Spectre 13 does not offer its users touchscreen, 4K display, detachable or twisting body but by its specification, this laptop produces tough competition to the MacBook Air. Talking about the specification, the brand new Spectre 13 sports a 13.3-inch screen with 1080p display, powered by 8GB of RAM and comes with 256GB of inbuilt storage capacity in its base model. But the most important thing is the "thinnest laptop of the world" houses either a Core i5 or a Core i7 processor, which we normally find in the MacBook Air or a typical ultrabook. It is very much rare that a laptop with this size includes such a high-end processor; and normally features Core M, which is slower, but doesn't get as hot and makes room for a smaller battery. So from every aspect the newly-launched HP Spectre 13 truly belongs to a different league.
Must Read : Best Laptops Under Rs. 30, 000
The vice president of consumer PCs of HP, Mike Nash commented that he is very much aware about the standard usages of Core M processor in such type of laptops but he also gives stress on the fact "We know that. We've seen Apple do that.But our customers want Core I, and I'm here to tell you today we pulled it off."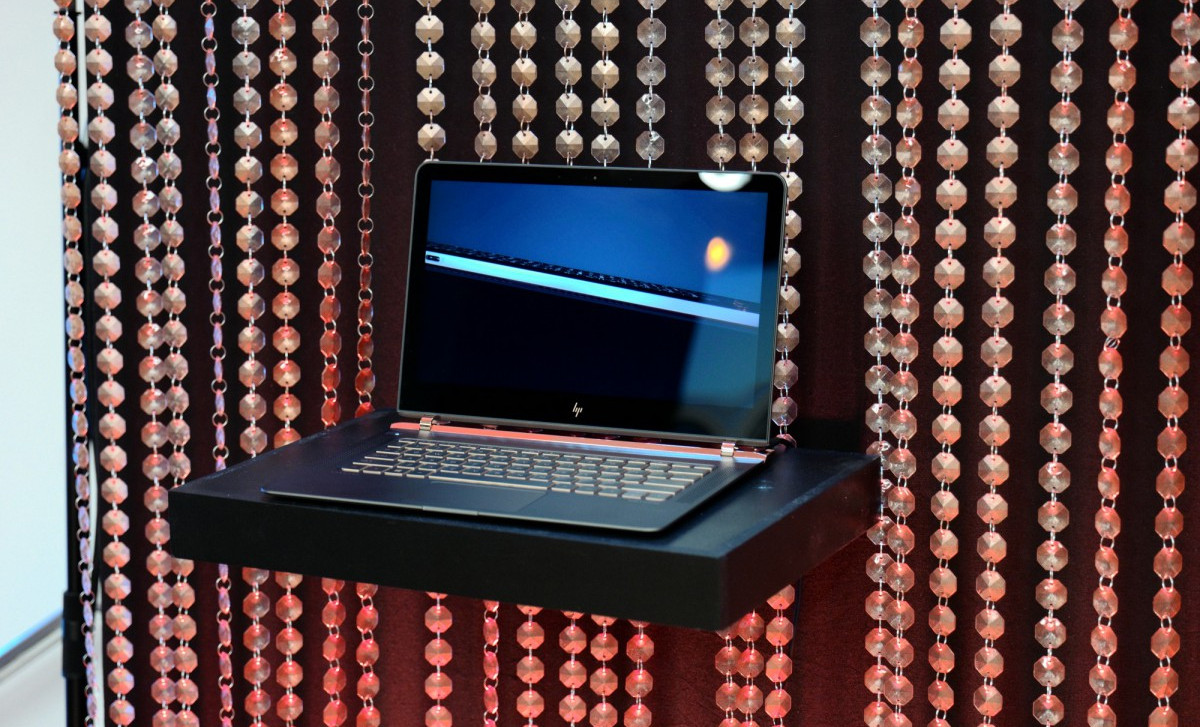 The only problem with this such small sized laptops with Core I processors, that they often have to face the heating and battery issues. The company says they handled the heating problem by using a heat pipe, which distributes heat away from the processor, as well as two fans which push heat out the back. For the battery related problems, this American laptop makers take help of a thin unit which occupies most of the inside of the PC and is supposed to deliver 9.5 hours of battery. Though the MacBook Air provides a battery backup of 12 hours but it is still pretty good assessing the other contemporary laptops deliver to its users.
Also Check : Lenovo launches 11 and 14-inch Yoga 700 Convertible Laptops with Windows 10
HP has left no stones unturned to give the brand new Spectre 13 a premium look. Most part of the laptop's body is made from a dark gray aluminum (bottom part by a lighter-weight carbon fiber), and there's a large bronze piece along the edge for contrast. Apart from that, HP has also incorporated some other interesting design flairs. They introduced a new, angular company logo on the back of the device which looks much sharper than the traditional goofy circle logo. On the inside, the speaker is deigned in such a style so that they look like repeating triangles, to the either side of the keyboard. And the inside hinge produces a curved, open arc which is a very stand out feature in the designing aspect.
Though Spectre 13 is thin but that does not mean there is not enough room to plug the accessories in while keeping the computer charged. The laptop comes with three USB-C ports here (two of them support Thunderbolt), a headphone jack and a surprisingly deep keyboard which is very much clicky and natural to type on. On the other hand, the trackpad is a bit small in the size but it will not arise major problems for the users.
HP will start taking preorders for the Spectre 13 on April 25th, with a price tag of $1,169.99. The company will also start shipping the gadget sometime in May and on May 22nd, a model will go on sale at Best Buy for $1,249.99.