As Apple has already officially announced their latest smartphone iPhone SE, how could one of their biggest rivals LG leave far behind? According to a Korean trademarking website, to compete with Apple and to stick in the rat race of the smartphone market, LG is also planning to launch a similar handset like iPhone SE, dubbed as the LG G5 SE, in near future.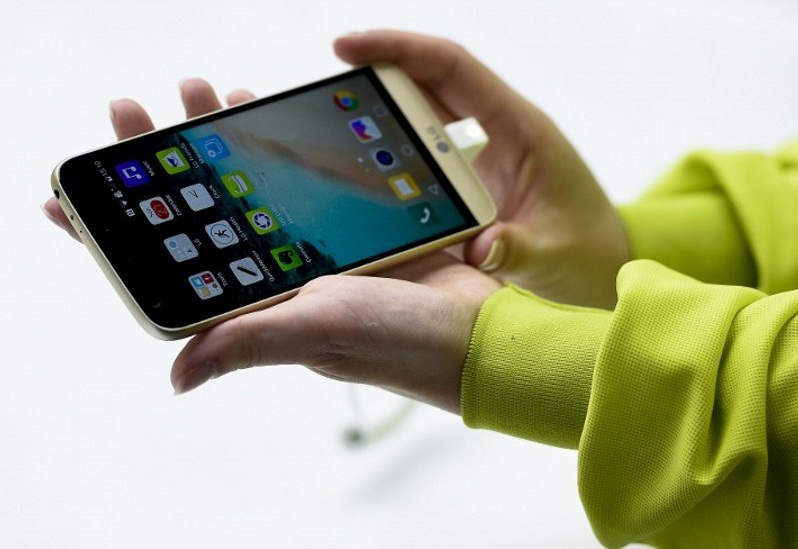 The Korean trademarking website also stated the fact on the Kipris website that the South Korean tech conglomerate was applied for the 'G5 SE' trademark back in December last year, as well as in February. Also another report published by the 9to5Google clearly states that LG Corp. also known as the LG Electronics Inc. has applied for two other trademarks, named as 'LG G5 SE', a week after the launch of the iPhone SE.
As we have said above, one of the G5 SE trademarks was applied for back in December last year. But we first heard about the iPhone 'SE', sometimes in January this year, so it might not be the case that LG copied Apple. So if we believe the trademark listings as true, we would soon be hearing more about LG G5 SE smartphone.
LG has also said that they are working on a 'Lite' version of its current flagship G5. The handset has recently got approved by the Chinese telecommunications certification authority, Tenaa , and reveals partial specifications and its design, which is very much identical to that of its elder sibling, G5.
According to the Tenaa listing, the LG G5 Lite flaunts the same 5.3-inch QHD display with 1440×2560 pixels resolution. The handset also sports the same 16-megapixel + 8-megapixel rear camera setup and also comes with the 32GB inbuilt storage. Although the processor in the LG G5 Lite, has been degraded from Qualcomm Snapdragon 820 to Snapdragon 652 along with 3GB of RAM instead of the 4GB of RAM. Notably the processor of the G5 Lite still supports 4K video recording. Whereas the GPU is concerned, the LG G5 Lite will house the Adreno 510 GPU to handle graphics.