How to Reset iPhone: It is said that Andoroid OS is the most user friendly one. However, when it comes to resetting the phone, not everyone can restore or reset the factory settings of a phone. So it is quite normal that as far as another operating system called iOS is concerned, people will find it hard to reset the iPhone. So here we present the procedures to reset or restore iPhone. But before we do that let us gain some knowledge on what does restoring a phone mean and what happens when you reset an iPhone?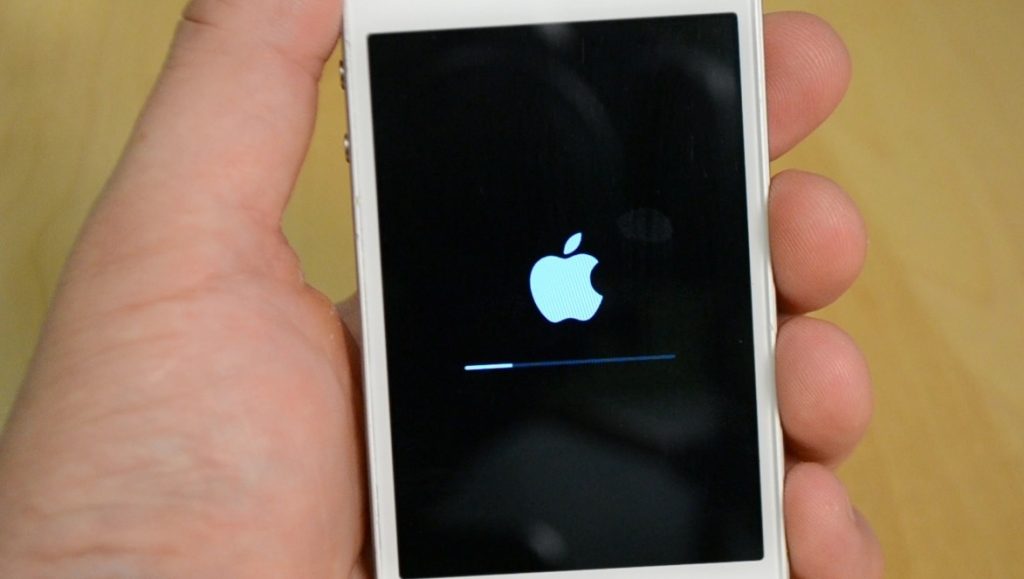 What is Phone Restoring or Resetting?
Restoring and resetting a phone option keeps your apps and data but resets personal preferences and network settings. "Reset Network Settings" removes any Wi-Fi network information, including connection passwords. So it restoring a phone takes it back to the new form. Before we begin with the process of restoring, we have to keep in mind the pre-requisites.
Pre-Requisites of Resetting an iPhone
Back Up your data
It is important that you back up all your data are safely stored. Copy and paste all your data to your computer or you can also choose iCloud for the same, and ensure that you have safely transferred all your critical data. Once you have done it, erase all the data.
Erase all your data
It is important that all your data is erased. Otherwise the total procedure might take some time. Erasing all content and settings will delete all of the data from your device, including songs, videos, contacts, photos, calendar information, and anything else. All device settings are restored to their factory condition. Here is how you can erase the data:
Go to settings
Tap on General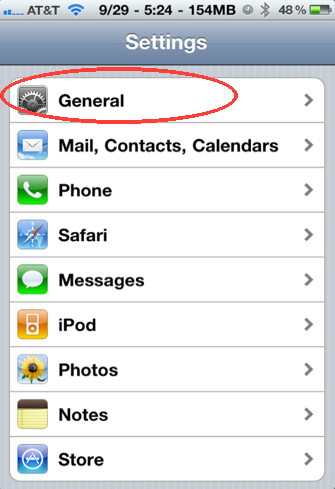 Go to Reset
Then tap on 'Erase all contents and settings'
Set up a new device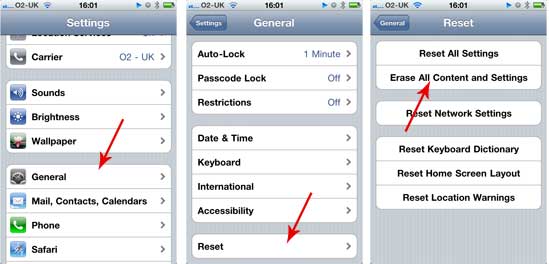 Once you are done with erasing the data, the screen that will appear in front of you will look like this and then your device has to be turned into a new one. For setting up a new device what you need to do is just tap on option called 'Set up new device'. That's it. Setting up a new device will take your phone to the factory mode. All the settings that existed when you bought the phone will be restored. Now you have an all new iPhone again with the previous factory settings. Now for bringing back the manual settings you need to repeat setting up your phone as per your requirements.
You have to ensure that the contents of the device do not behave abnormally. In case it happens follow the below mentioned.
If the problem persists then you might have to contact the Apple Support.
If the issue is resolved, sync one type of content at a time back to your device. For example, if you had an issue playing music, add songs from iTunes and confirm that they will play. If your contacts weren't loading successfully, add the contacts back. After each sync, test to see if the issue has returned.
Now you can not only bring back the previous settings manually, but also bring back the data that you had stored on iCloud or your PC. In case you have no clue about how to bring those data back, you can go through the following to know about the same:
Go to the Settings option of your iPhone and tap on Restore from an iCloud .
Sign in to your iCloud account.
Choose a backup. Look at the date and size of each and pick the most relevant. After you choose a backup, the transfer starts.
There you are. All your data will be restored from iCloud to your iPhone.
Wrap Up
That was not at all that difficult to understand right? So if your problem and also the queries (how to reset iPhone) are solved, or you still have some more queries even now, you may feel free to ask us in the comment section below. For more tutorials, stay in touch with Techvicity.