A lot of Samsung loyalists and gadget enthusiasts have been waiting for Samsung to unveil their new mid-range tablet, the Galaxy Tab S3 at the IFA Berlin 2016 event, but unfortunately, that did not happen. Samsung's decision to keep the widely-anticipated device under wraps during the five-day event is a bit surprising as the company's Colombian website confirmed that Samsung Galaxy Tab S3 would be unveiled in Berlin, Germany on Friday, September 2 at an annual IFA event.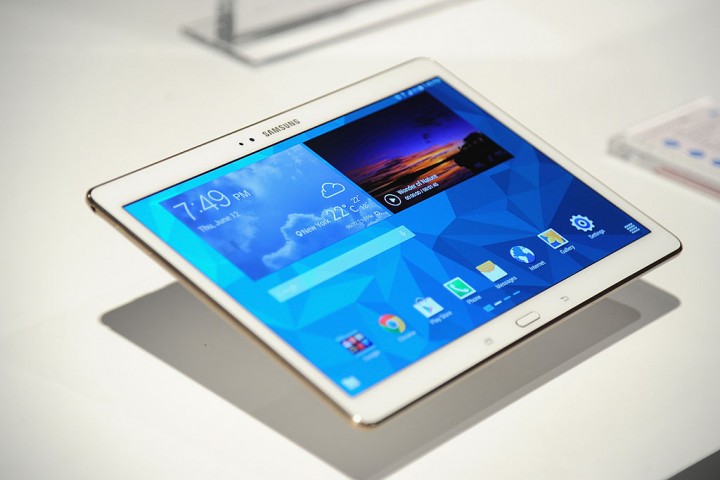 The mid-range tablet which is expected to be a supposed competitor to the Apple iPad and iPad Mini have no confirmed launch date as of yet, but a number of its specifications were revealed on benchmarks earlier today.
Samsung Galaxy Tab S3 Reported Specifications
The Samsung Galaxy Tab S3 is expected in 8.0-inch and 9.7-inch versions and will sport a Super AMOLED display, resolution of 2048p.  Some reports suggested that Samsung would reduce its weight and size and also include an Adreno 510 GPU for an impressive graphics performance along with a Qualcomm Snapdragon 652 processor and an octa-core Exynos 8890 chipset.
The device is expected to house 3GB of RAM, a robust 4,000 mAh battery, and 32GB to 64GB of internal storage capacity and is expected to run Google's latest Android OS, Android 7.0 Nougat. On the camera front, the Samsung Galaxy Tab S3 is said to sport an 8MP rear camera and a 2MP front snapper for taking video calls nd selfies.
The tablet will come pre-loaded with an array of useful apps such as Google Browser, Android Play, Now on Tap, and the recently augmented Doze. The device is expected to be thinner and lighter as compared to its precursors but will more or less bear a similar outlook in comparison to the Galaxy Tab S2 though no confirmed images from Samsung have been revealed as of yet.
The Galaxy Tab S3 may be priced at US$420, but we will update you with the confirmed price and release date once we get an official word from the company itself.
The tech vendor showcased its latest audio and video contraptions at the IFA event in Berlin with their latest device, the Samsung Galaxy Gear S3.