Whatsapp has grown to be on of the most used smartphone applications around the world due to the fact that the app is incredibly inconvenient, user-friendly, bug-free and is the best way to connect to people all around the world at a very low internet tariff rate. This user-friendly application has been constantly updated with all new features being added on quite a few times since it initial release in January 2010 and from the looks of it, the cross-platform, encrypted instant messaging client is all set to include a new video calling feature to enter the genre of video calling which, till now, has been dominated by Google Plus and Skype.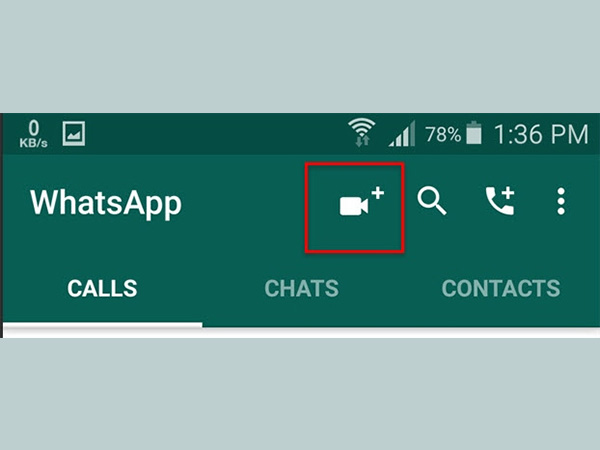 The feature was first spotted by a Spanish website, which reported that a few beta testers were seeing video calling option in their Windows handsets. The user is given two options when pressing the call button in the app: voice and video calls. While the voice calling is already available in the app, the video calling enables the users to view the video of the person he or she has called via chat app. The option to change from front camera to rear camera is also available. Users can even mute the call and will also be notified in case they have a missed call.
To be possible to place/receive a video call, both users need to have the latest beta version of the messaging client. If not, WhatsApp will show you an error message saying that the person you're calling needs to install the latest update to jump on this new feature train. The video calling feature is currently unavailable on iOS devices.
The company has made the video calling feature live recently. However, unlike everyone expected to be released for Android and iOS, the feature has made live only in the Beta version of Windows phones.
WhatsApp recently also rolled out Snapchat like features for both iOS and Android users. The new feature allows the user to draw over the images and videos shot by the app's camera. User can even write texts and add emojis over the photos and videos. Along with this, the chat app has also introduced a Group Invite Link feature that allows the admin to invite people in a group chat by sharing a unique link with them.
As of February 2016, WhatsApp had a user base of one billion with number of users going north every passing day, making it the most popular messaging application, especially after it was acquired by Facebook Inc. on February 19, 2014, for approximately US$ 19.3 billion.