2016 is going to be a path-breaking year for the all the gaming fraternity as all the big players are busy in making new gaming consoles. With Sony is all set to release the PlayStation 4 in coming November and Nintendo is all geared up to launch the Switch in March next year, how could be Microsoft left behind? Although the US-based tech conglomerate has not revealed any release date, they confirmed the much-awaited "monster" gaming console Project Scorpio would hit the market shelves by 'Holidays 2017'.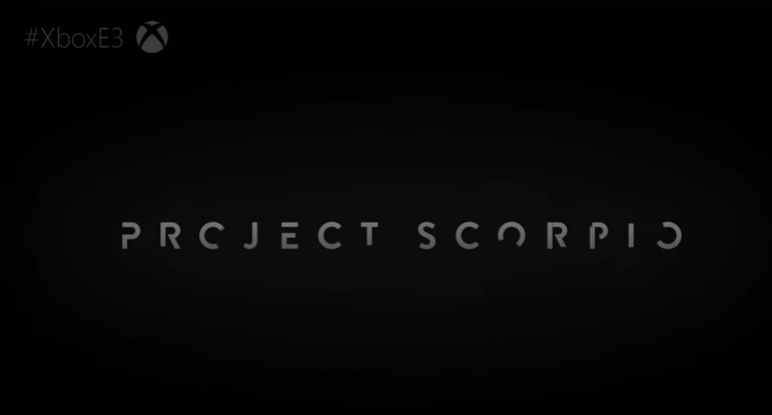 Project Scorpio Features & Specs
First unveiled at E3, the Project Scorpio features 'seamless' software and more powerful hardware than any other previous gaming consoles of the company. Microsoft posted the screen shot of the features of Xbox One Project Scorpio on their landing page. And according to that screenshot, the console comes with an 8-core processor, 6-teraflops of GPU power and 320 GB/s memory bandwidth. All these features will make the Project Scorpio to deliver true 4K gaming, at least theoretically.
In simple words, with the astonishing specs, the Xbox Project Scorpio will be able to match with all the top-end graphics card of the current times, such as the brand-new Nvidia GeForce GTX 1070. Moreover, the console is designed for VR, to play the games like Fallout 4 VR. Not only that, with the help of the astonishing features, the Xbox Project Scorpio will also allow the gamers to play games in 4K resolutions at 60Hz. As 4K TVs are capturing the market by a storm, the demands for consoles with 4K abilities is increasing day by day.
PS4 Pro vs Project Scorpio
As the brand new PS 4 Pro is just a couple of weeks away from being launched, the unveiling of the specs of the Xbox Project Scorpio looks like a master stroke by the US-based tech giant. Now the question arises, which one the buyers should buy- PS4 Pro or the Xbox Project Scorpio? It is very difficult to compare these two upcoming gaming consoles at this point, as one is still in the development phase. With the 6-teraflops of GPU power and 8-core processor, the Xbox One Project Scorpio would offer its users "true" 4k gaming experiences. On the other hand, going through the PS4 Pro's features, the pundits conclude that gaming console may handle the 4k functionality with "technical trickery.
So friends hopefully this one stop article on Xbox One Project Scorpio release date, features and specs have helped you to get an overview of this "mean machine". So just hold your breath and wait for few more months to let the beast unleash.