Microsoft Surface Pro 5 is one of the most popular upcoming devices which have hit the headlines frequently in the recent times. And here we are with yet another update on the new 2-in-1 device from the house of Microsoft. The latest news has revealed that the Microsoft Surface Pro 5 is going to support 2K display as well as 4K display.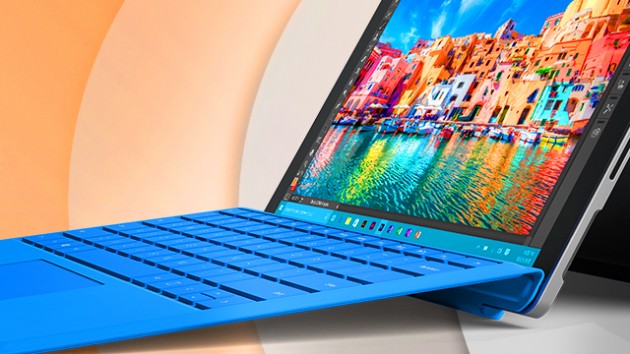 All the reports that have come up in recent have touted the device to be one of the best once it hits the market. This possibility of this new device becoming one of the best received a real boost if we go by the recent update. The Bit Bag has reported that the Microsoft Surface Pro 5 is going to have support for the 2K display which is 2736 x 1824 pixels. Also, rumours have suggested that it will support 4K display which is 3840 x 2160 pixels. With many contemporary devices coming with support for the 4K display, it is not much of a surprise for the followers who are keeping a close eye on the upcoming products from Microsoft.
Other than this the previous reports have provided with the information that the Microsoft Surface Pro 5 will perhaps be coming out with both Android operating system and Windows operating system on board. The different variants will enable Microsoft to present their case in the field of gadgets which is getting highly competitive with each passing day. Brands like Lenovo have already come up with such gadgets. So if Microsoft Surface Pro 5 comes up with this, it is surely going to make things easier for the US-based brand to make a mark.
Also, reports had suggested that the 2-in-1 device is going to come out with an Intel Kaby Lake processor under the hood which is going to make the device very much efficient. It is perhaps going to have a 16 GB RAM coupled with an internal memory of 512 GB when it is released in the market. It is speculated that the Microsoft Surface Pro 5 is going to be released at the Mobile World Congress (MWC) which is scheduled to be held in the month of February next year.
However, all these are in a state of speculation and we are not yet sure what the actual features of the device are going to be when it is unveiled. For that, we have to keep on waiting till it is released officially. But one thing is for sure, with the new reports suggesting that it will support 4K display as well as 2K display make things look great for the fans of the products coming out from Microsoft.