OnePlus 3 has been a great hit and now fans are eagerly waiting for the next generation smartphone – OnePlus 4. Good reason to fangirl over OnePlus's upcoming device is that the company has consistently offered high-end hardware at a mid-range price.  OnePlus 3 has a massive 6GB of RAM, along with a premium build and high-end specs throughout, all at an affordable price. The rumour mill is full of rumours regarding OnePlus 4, although nothing has been officially confirmed yet. In this post, we have rounded up those rumours for the convenience of our readers.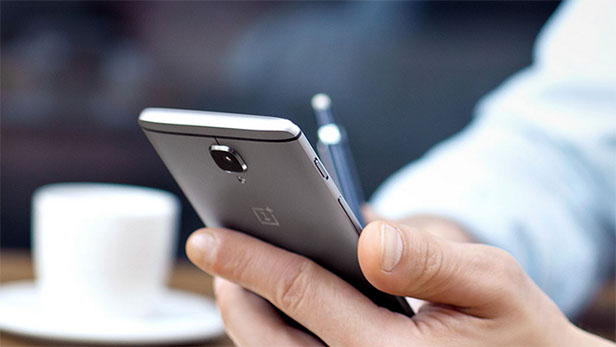 OnePlus 4 Set to have 2K Display
Update 2: We already informed that the OnePlus 4 is likely to come with high-end Snapdragon 830 processor, which would be much faster than the Snapdragon 821 or the Snapdragon 820. OnePlus is yet to use QHD aka 1440P, that is 2K display in its phone. It's predecessors – OnePlus 1, OnePlus 2 and the OnePlus 3, all have a screen with the 1080P resolution. As per India Today, now that QHD screens are common with mainstream smartphones like for instance the LeEco Le Max 2, it's possible that OnePlus too will move a higher resolution display.
Update 1: According to tech gurus, OnePlus 4 will have all the powers to challenge iPhone 7. They say that the handset will be posing a serious threat to Apple iPhone 7 that came out earlier this month. If rumours are to be believed, then the phone will have a boosted built-in storage and RAM among other improvements in features. Users can expect an 8GB RAM in the next instalment plus a 256GB external storage via microSD card. Apple iPhone 7 currently has a 2GB RAM while the Samsung Note 7 offers a 4GB RAM, so OnePlus 4's 8GB RAM will be interesting, to say the least.
In early 2016, co-founder Carl Pei had told IndiaToday in an interview: "We will only focus on one flagship product in a year, and for now there is no plan for any other category. This is the best chance we have to create a great phone, especially for a small team. The smartphone market is very crowded, so we have to create a product that cuts through the clutter. The only way for us to do that is to focus on it and obsess about its details. That doesn't leave much room another phone."
Speaking of OnePlus 4 concept design, another device from the house of OnePlus, called the OnePlus 3T had an impressive look. This has led many to believe, OnePlus 4 too will sport a revolutionary design. As per reports, OnePlus' next flagship will feature an impressive antenna design which itself is an upgrade from the last flagship. The device will also come with Waterproof Ceramic Metal Unibody that'll push durability to a higher notch making it one of the strongest smartphone in the market. The rear camera will be assisted by a dual-tone LED flash. One of the highlights of OnePlus 4 will be its front facing dual screen and the dual edge display that'll sport a fingerprint scanner (which is also featured in OnePlus 3T).
OnePlus 4 Release Date
The OnePlus One was launched in April 2014, while the OnePlus 2 in July 2015 and OnePlus 3 in June 2016. Judging by the trend the company is following, OnePlus 4 release date is set for mid-2017. Although some speculate that the handset could get out a couple of months earlier around the same time as the LG G6, HTC 11, and Samsung Galaxy S8.
OnePlus 4 Price
Note that the 64GB variant of the OnePlus One was launched for $349, while the OnePlus 2's 64GB variant cost $389. The OnePlus 3 was launched at $399. Based on the previous cost and cost of competitor's handset, the OnePlus 4 will cost around Rs 32,000, £300, US$400, AU$450.
OnePlus 4 Features
Considering that OnePlus 3 came with incredible specs, we expect the next generation to come with specs that are a notch higher. OnePlus 4 might come with 6GB RAM and 64GB internal storage. It might be powered by the next-gen Snapdragon 830 processor which will be faster and more efficient. As for the camera, we are expecting a 21/23-megapixels camera. A dual camera isn't far-fetched either. It's a trend that's catching up fast. We feel like the OnePlus 4 could come with an ultrasonic fingerprint sensor that can be embedded inside the display so that there's no need for an external sensor. Perhaps curved screen can also be expected since this too is a trendy wishlist for smartphone lovers.
What do you want to see in the OnePlus 4? Do comment below.