Microsoft has quite strangely taken the backseat for quite a while now. This is particularly because of the fact that there hasn't been any announcement made regarding the release of any new smartphone when all the leading smartphone developers are busy designing their latest flagship smartphone. However, when it comes to tablet and laptops very few can match Microsoft. And here we are with the latest news regarding the tablet Microsoft Surface Book 2 which is back in the headlines for it seems that the launch date of the device is very much knocking on the door.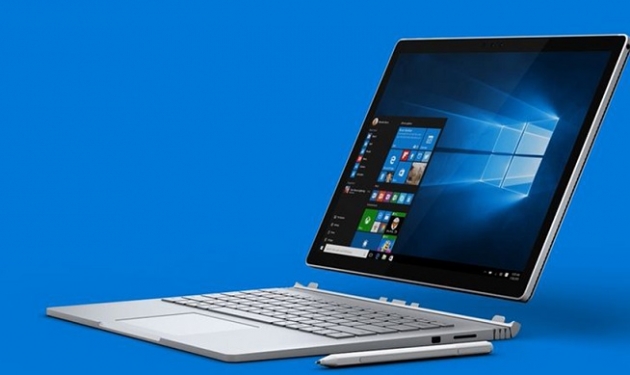 Microsoft Surface Book has been fairly a huge hit among the tech enthusiasts across the world. And it can be predicted that the second edition of the tablet is also going to be a hit once it hits the market very soon. In fact, reports have come in that we are going to get the first looks of the Microsoft Surface Book 2 in the month of April. So we have only a few days left to go before we can have a firsthand experience of the highly anticipated tablet from the house of the leading tech company based out of USA.
Before we can get the first look of the Microsoft Surface Book 2 coming month, let's have a glimpse of what the highlight of the device is going to be. The first generation Microsoft Surface Book came out with support for the display resolution of 3000 x 2000 pixels. And it is expected that Microsoft surface Book 2 is going to be supportive of the 4K resolution. Along with this, the upcoming high-end device is going to be equipped with the NVIDIA GeForce GTX 10 graphics card.
Under the hood, the upcoming tablet from Microsoft will expectedly come with the Intel Kaby Lake processor with Core i5 and i7 architecture. The device will come with the clamshell-style design which will perhaps prevent the usage of the device as a conventional tablet. So it remains to be seen how Microsoft Surface Book 2 turns out to be and we can get an idea of the device in the month of April as the expected release date of the device is going to be in the coming month. However, nothing has been declared officially regarding when the device will be put up on sale.