While Samsung Galaxy S8 and S8 Plus is launching in the next few weeks, a new rumor has emerged stating that Samsung's foldable phone otherwise known as Galaxy X. Made with flexible OLED display, looks like Samsung will be a pioneer in bringing the next technology into the market.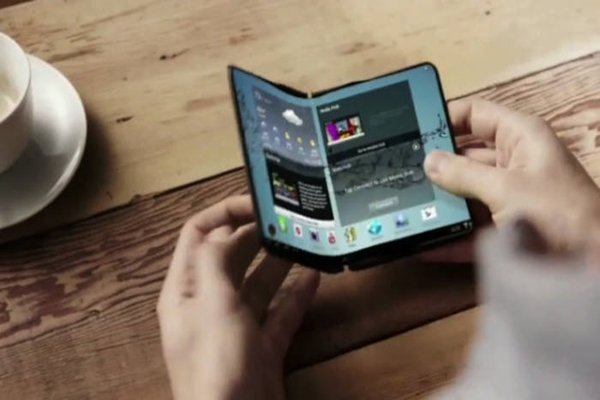 ET News reports, the South Korean giant is presently very focused on the device and is busy making preparation for manufacturing the prototypes. The publication reports that Samsung could launch limited prototype units in the third quarter of the year. Only after confirmation about the quality and likability of the handset will the smartphone giant begin mass production and initiate roll out in the global market.
Presently we are know nothing about the Samsung Galaxy X apart from the "foldable" bit. If the phone is supposed to come out soon, then one can only speculate that it'll have all latest features and specifications. The phone is specualted to feature the latest Qualcomm Snapdragon 835 chip that could come with 4GB of RAM or even 6GB according to some. It could have a minimum of 64GB of storage space.
It's worth mentioning that LG too is supposedly woking on a foldable phone about which we don't really have any other information.
As for now, the foldable phone isn't anywhere near the horizon, but Galaxy S8 is. The latest news is analyst Ming-Chi Kuo from KGI Securities has tipped about the release date of the handset. Kuo predicts the phone will be unveiled on March 29 and launched on April 21. According to Kuo, both the handset will have a 2960×2400 WQHD+ OLED displays, while being packed with 3,000mAh and 3,500mAh batteries. As per reports, the S8 will have two variants.
Hopefully, the foldable handset will help restore Samsung's reputation for which it'll have to launch the handset soon enough.