The much talked about Smartphone, Xiaomi Redmi 4A finally got unveiled today in India and the smartphone will be available on e-commerce sites such as Amazon and Mi.com from Thursday. Xiaomi has launched the device in three variants, Dark Grey, Gold, and Rose Gold colored and the buyers can purchase the device at Rs. 5,999 which is quite pocket-friendly.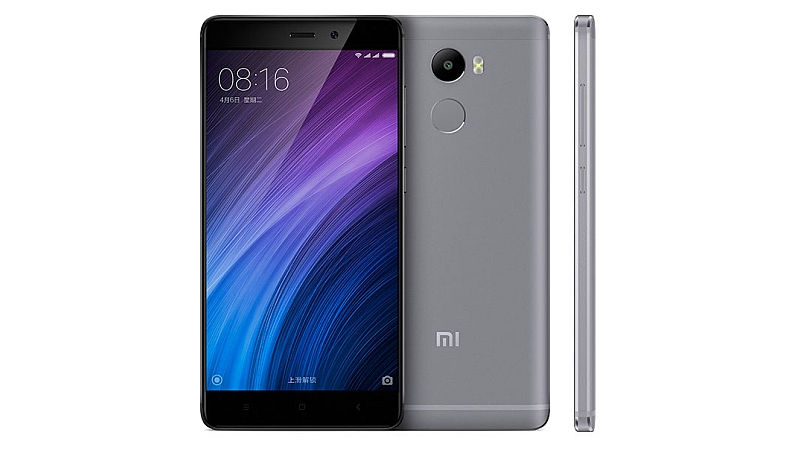 As per Gadgets 360, the buyers can purchase the Gold and the Dark Grey colored variant of the Xiaomi Redmi 4A on Amazon and Mi.com but they have to wait for the Gold variant to be made available on the e-commerce sites as the device will only get sold away on Mi.com from April 6.
Xiaomi generally doesn't sell their devices offline and even the Redmi 4A will not be available at the retail stores. Therefore, few of the buyers might want the Chinese electronics manufacturing company to make the Smartphone available at offline stores. However, recently the Xiaomi Redmi Note 4 started its offline sale and the users had all the reasons to sigh, Therefore, we can hope Xiaomi to introduce its Redmi 4A to the offline stores.
The Xiaomi Redmi 4A comes with a 5-inch display screen with a resolution of 720 x 1280 pixels and is equipped with 1.4GHz quad-core Snapdragon 425 SoC. The Smartphone runs on  Android 6.0 Marshmallow. The rear camera of the Xiaomi Redmi 4A features a rear camera of 13 megapixel which comes with a f/2.2 aperture. While the front-facing selfie camera of the Xiaomi Redmi 4A sports a 5-megapixel sensor.
 The Smartphone weighs 131.5 grams and the dimension of the device is 139.5×70.4×8.5mm while the battery capacity of the Xiaomi Redmi 4A is also quite powerful as it features 3120mAh battery. And with such premium features, the Smartphone is surely going to be overflooded with amazing reviews and the buyers might find it a great buy for such a minimal price.
Xiaomi might have been a part of the technology world for only 6 years but it has manufactured some of the first-rate Smartphones which are still in the good books of the critics and the users. In 2014 the Chinese electronics manufacturing company became the largest Smartphone developer in China. Being one of the valuable electronic start-ups, Xiaomi received funding of US$1.1 billion from the investors and its valuation reached up to US$46 billion later.
However, the company stepped into the Indian market through Flipkart in 2014.