While I love the idea of listening to music when I'm cruising around on my bike, it just isn't worth the risk. For cyclists, runners, skateboarders and any other outdoor sports enthusiast, being able to hear your surroundings is crucial, and when you choose to isolate yourself from external noises, you put your life at risk. Fortunately, a new product on Kickstarter is here to finally bring the enjoyment of music while still ensuring safety. CONDUIT Sports headphones are the first unified In-Ear and Off-EarTM headphones with bone conducting technology.
By sitting in front of the ears and over the temporal bone, the CONDUIT Sports headphones leave your ears entirely unobstructed. The technology then works by sending vibrations through your bones, bypassing the ear canal and eardrum, and going straight to the cochlea, where it is perceived as sound. With 7.8mm dynamic drivers and a frequency range of 10Hz to 2kHz, the result is premium crisp audio while still being completely aware of the noises around you.
When users are ready for noise-isolated listening, the switch is easy. Simply pop out the device's earphones from their anchor points and built-in magnetic proximity sensors automatically transfer the sound.
"CONDUIT Sports headphones are not your ordinary headphones: they challenge the status quo and offer an innovative design which breaks away from traditional sports headphones by providing extra utility, and improved health and safety outcomes," says Stefan Bisits-Bullen, CEO of CONDUIT Sports.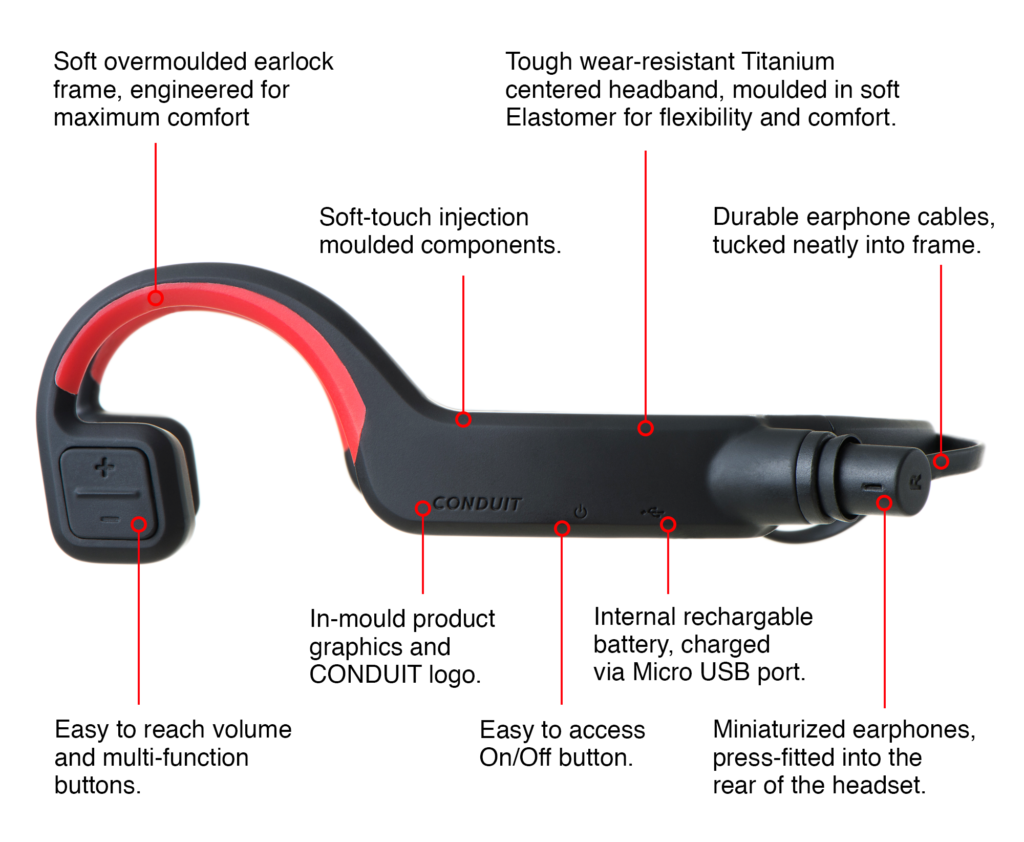 Besides the awesome functionality of these headphones, they are also completely dust, rain, and sweat resistant and come with built-in noise cancelling microphones if you need to take a call. Onboard controls are also available for easy-to-reach multifunction and volume controls.  
After the launch is over, CONDUIT Sports hopes to move to a retail launch later in the year, so get yours now at a discounted price.