Sharp, the well-known consumer products conglomerate, is on the rise in the smartphone industry again with the announcement of the new Sharp Aquos R, a new device with loads of new features. Some of the most impressive features include a top-of-the-line Qualcomm Snapdragon 835 chipset, a 2K display, a smart dock for better charging and connectivity, and the outstanding Emopa Artificial Intelligence-based or AI-based, smart personal assistant.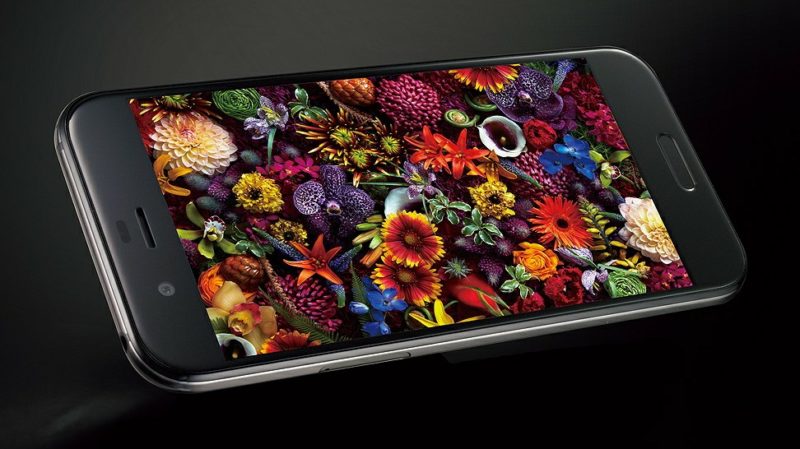 Smart is known all over the world as a quality display manufacturer. With the advent of the Sharp Aquos R, the display master tag will be put to the test. The new Aquos R will come equipped with a 5.3-inch 2K HDR IGZO display along with a reasonably efficient 120Hz refresh rate. We also find extremely efficient and decent specs on the phone as well. We have received exclusive news that a 4GB RAM is on the cards which will be paired with a Snapdragon 835 processor. The native or inbuilt storage will be 64GB.but there is no mention of a MicroSD card slot for expansion.
In fact, the only noteworthy feature we saw on the new smartphone is the lack of a MicroSD card slot for the expansion of the internal storage.
Come to the photography on the new device and we find that this department too has been adequately taken care of. The Aquos R has a 22.6Megapixel f/1.9 primary camera with Optical Image Stabilisation, together with high-speed autofocus and a very impressive LED flash. The front snapper is a 16.3MP wide-angle sensor. When it comes to the software, we find is Android 7.1 Nougat pre-installed. Also on offer is a 3160mAh battery with Quick Charge 3.0. The Aquos R will have better security with a fingerprint scanner embedded right under the home button.
Sharp too seems to have jumped on the Ai-based assistant bandwagon with its own take on the digital personal assistant. Called Emopa, this new digital assistant will be capable of providing useful nuggets of information and news and will be able to come up with answers to questions as well. News, weather reports, based on the location of the user, will be delivered by the AI assistant alongside the ability to set alarms in line with the user's habits.
There is also a smart charging dock for the new Sharp Aquos R called Robokuru which works in conjunction with Emopa.The user can also activate the AI Assistant by uttering the words "Hello Emopa" when the Aquos R is docked in Robokuru. The new Sharp Aquos R will come with the standard 3.5mm  headphone jack for the user's benefits.