Xiaomi has been in the headlines of the news from the world of technology for quite some time now. And primarily that is because of the number of smartphones that are expected to come out from the house of the Chinese smartphone developers. However, this time Xiaomi is back in the headlines for the launch of a camera which has got some incredible features and comes at a much cheaper rate.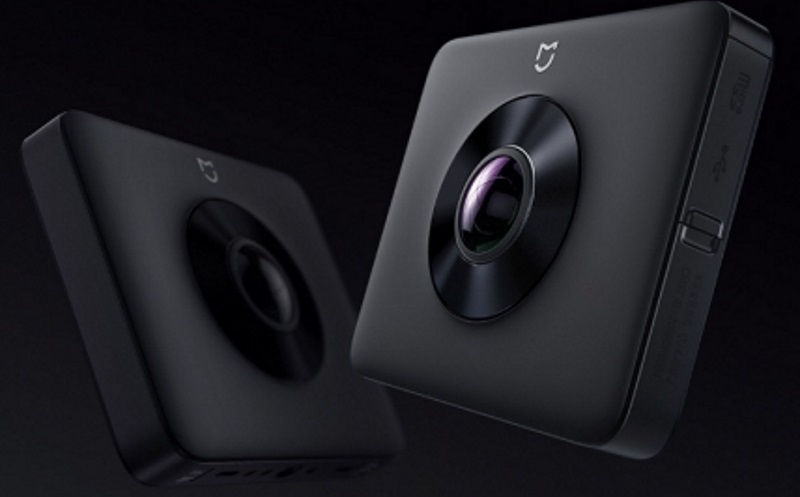 The Xiaomi Mi Panoramic 360-Degree Camera comes with a 23.88-megapixel lens, and this is one of the basic features of the device. The focal point of the camera lies in the fact that the camera will be able to shoot panoramic images as well as videos. In fact, the name of the camera is suggestive of that fact. Not just that, the Xiaomi Mi Panoramic 360-Degree Camera comes with a f/2.0 aperture in the lens. The camera also holds the capability of shooting videos of resolution as high as 3.5K.
The design of the camera is also unique. The square-shaped camera comes with fisheye lens both in the front as well as in the back which actually plays an instrumental role in the 360-degree shooting of images as well as videos. If that's not enough, there are more things coming your way. The newly launched camera from Xiaomi comes with Anba A12 Image processor and IMX206 sensor from Sony. Also, not to forget is the 6-axis Electronic Image Stabilization (EIS). Quite naturally the user will be able to capture some incredible images with the help of this device from Xiaomi.
The camera is backed up with a 1,600 mAh non-removable battery, and sports connectivity features Wi-Fi 802.11b/g/n, Bluetooth 4.0, and Micro-USB 2.0. It will be available on the market with a price tag of 1,699 CNY which is approximately equivalent to 16,000 INR. Buyers can get hold of the device from the Mi Mall and the official flagship store of Xiaomi on Suning, Jingdong, and Lynx from April 6. For the time being the camera will be available only in the Chinese markets and it remains to be observed when the device is going to be launched worldwide.