The mobile application, AccuWeather which provide minute-by-minute forecast report is now compatible with Android TV. And this sounds like a good news for all those who were waiting for the application to get equipped with their Android TVs.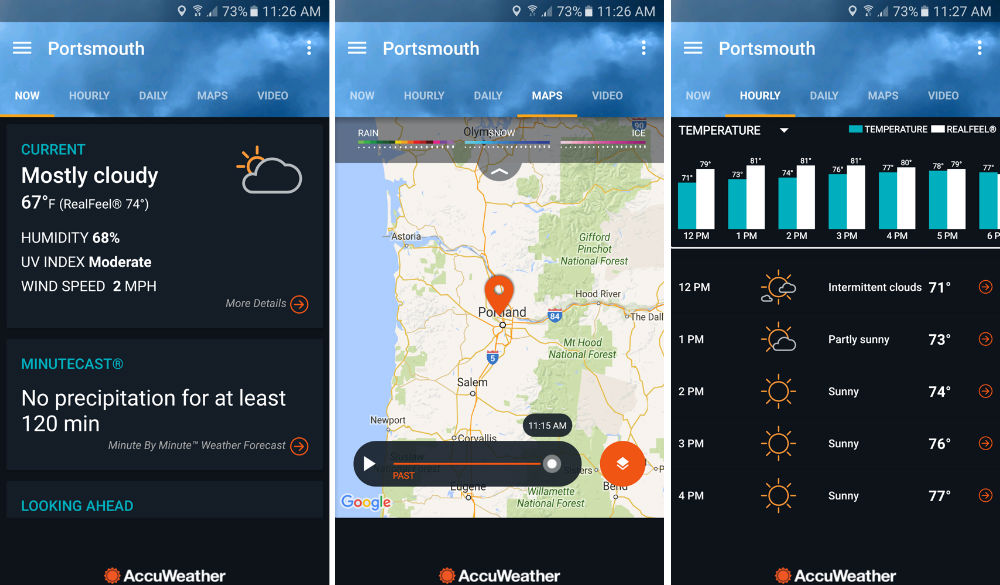 Reports say that the application has just not become compatible with the Android TV but will also be designed according to the features of the device. Therefore, the people who own the device are capable of using the AccuWeather's MinuteCast technology.
The application has been of a great help for all the users and has received great reviews due to which people love using the AccuWeather app. The convenience of it has been appreciated by several people and the app might start fetching some more positive responses as it is now compatible with the Android TV.
The President of AccuWeather's Digital Media Department, Steven Smith, highlighted about the new application by mentioning: "The new AccuWeather app for Android TV provides viewers with the most accurate, personalized weather experience available in the world."
And now it seems that the new version of the application which has been specially designed for the Android TVs will be certainly well received by each user of the device.
Coming to the features of the AccuWeather application, the platform also helps in collecting crowd-sourced weather observations which is another great feature of the optimum platform.
However, several people like keeping a track of the weather report every single day and for them using the AccuWeather application has turned out to be quite helpful. Therefore, the new version of the application is envisioned to be more convenient for the Android TV users.
It is quite important for an application to cater to the needs of people and the AccuWeather app does that quite well.