Japanese video game developer and publisher Capcom has released the Android port of its side-scrolling platform game Ghouls 'n Ghosts, known as Ghouls 'n Ghosts Mobile. The news comes two months after the company announced that they will be bringing back mobile versions of arcade classics. The version that has been launched for Android is a sequel to the classic arcade game.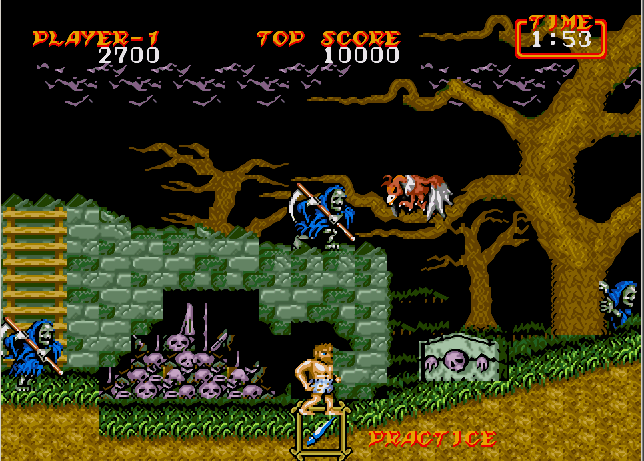 The narrative style of the game follows the same as that of its predecessor. Players need to control Knight Arthur, who must advance through a series of levels and defeat a number of demonic and undead creatures, in order to restore the lives of all the people killed by the antagonists. His beloved Princess Prin Prin is also one of those dead people, whose life Arthur wants to restore back.
A new major "Upgrade" in this game is that Arthur will now be able to fire projectiles directly upwards and downwards. He will also have access to a wide range of gears, such as the 'Golden Armor', that will allow him to charge his weapons and activate special magical attacks.
In the new game, Arthur will be as vulnerable as he was in the original one and the enemies are going to be equally deadly as they were previously, but Capcom has added extra boss battles to the game, as per Android Headlines.
Available in Google Play Store, the game just comes at a price of $1.
It has been said that the touchscreen controls will work reasonably well, although, how the touchscreen controls will replace the actions of physical controllers remains to be seen.
The game series has gained a significant reputation among game-freaks for its high level of difficulty. Having sold more than 4.4 million units worldwide, it is the eighth best-selling Capcom game franchise of all time.