Being one of the Chinese technology company, LEAGOO has earned quite a name in the smartphone making market, the main motive of the entity is to develop high-quality phones and now it seems that LEAGOO is all set to launch the M5 Edge. It has been said that the upcoming smartphone by LEAGOO will end up featuring a 5-inches display and might get equipped with a metal body.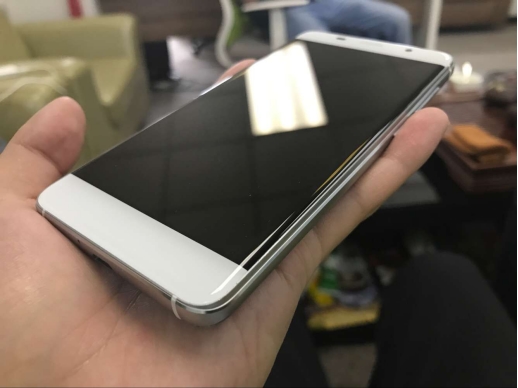 Reports also say that the LEAGOO M5 Edge will be 80% screen-to-body ratio and talking about the launch date of the upcoming smartphone by the China-based company, it has been highlighted that the device may get rolled out in June, though the news is not confirmed now.
Now that the smartphone is expected is sport a metal body we can envision the device to be quite strong and durable. However, people would surely look out for the durability of the LEAGOO M5 Edge before purchasing it and it might just turn out to be a quite powerful one.
The sides of the display of the LEAGOO M5 Edge might be curved which will certainly make the looks of the smartphone striking. And on the other hand, the upcoming smartphone by LEAGOO is expected to bear a rear-facing fingerprint scanner.
The smartphone would be equipped with a single lens camera at its back and even a LED flash is envisioned to be located at the below. Therefore, it seems that the LEAGOO M5 Edge could be a great smartphone when it actually releases.
However, there are many China-based technology companies which are emerging these days and LEAGOO among them has made its way to the good books of the users. Therefore, even the LEAGOO M5 Edge is envisioned to sport premium features when it gets unraveled by the officials of the company.