With every passing day, technology is putting forward some or the other advancements and now a Shanghai entity, Unihertz, has put forward a miniature Smartphone named Jelly. People have taken the help of crowdfunding platform Kickstarter in order to venture the project and out of $300,000 they have already raised $125,000. And they have to accomplish their goal to keep the project ongoing. The public-benefit corporation Kickstarter generally looks forward to funding all the personalize projects such as journalism, music, stage shows, video games, technology and so on.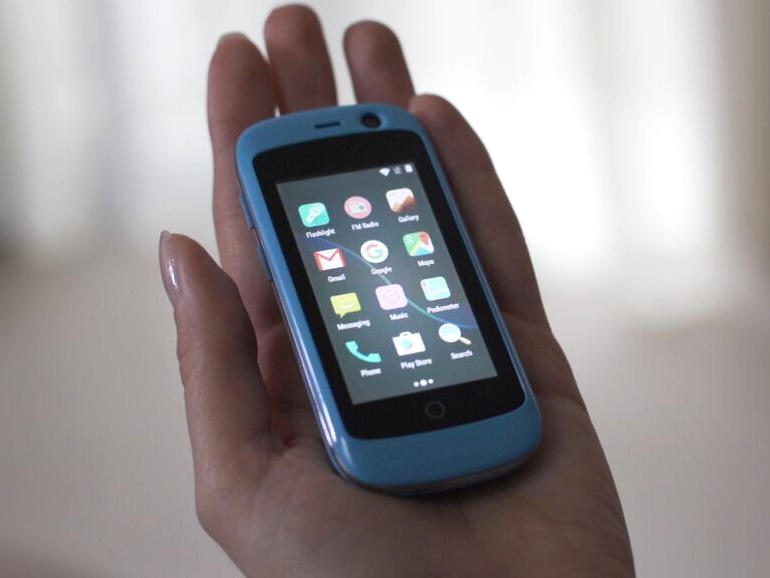 The mini Smartphone, Jelly, developed by Unihertz, features a display screen of 2.45-inches and is powered by the Android 7.0 Nougat. The Smartphone supports dual SIM and 4G connectivity and it is certainly the smallest Smartphone in the whole wide world.
The Smartphone can be easily carried along and can fit in anywhere, it has also been said that the miniature device will be available in colors such as Space Black, Pearl White, and Sky Blue. There would be two variants of the smartphone, Jelly as one particular version of the device would sport an 8GB internal storage space which would come along with a RAM of 1GB. And the other variant named as Jelly Pro would bear a 16GB internal storage along with a 2GB RAM.
The Jelly Smartphone is priced at Rs. Rs. 6,900 while the Jelly Pro would be available at a price of Rs. 8,000. The device is powered by 1.1GHz quad-core processor and bears a battery capacity of 950mAh.
The device can be connected to Bluetooth, GPS and WiFi connections, and measures a dimension of 92.3x43x13.3mm. However, the smartphone manufactured by Unihertz is said to be shipped in the month of August.
With the advancement and innovativeness in technology, even the sizes of the devices are getting altered as they are presented as extremely sleek and small which seems to be quite favorable to the users.