Samsung is back in the headlines. And this time it is because of the new updated chipset which is expected to be launched soon. The chipset which has made Samsung reappear on the headlines of the news from the field of technology is the Samsung Exynos 7872 and reports are there that it is going to be launched for the Chinese markets only.
The upcoming Samsung Exynos 7872 processor is going to be a part of the Exynos 7 Octa processor. It is built on the 14 nm FinFET process and is expected to provide the users with an enhanced performance. The chipset from Samsung has got six cores. Among the six cortex-A53 cores, four are employed to enhance the power consumption of the chipset. The other two cortex-A73 cores are employed to take care of the performance of the chipset.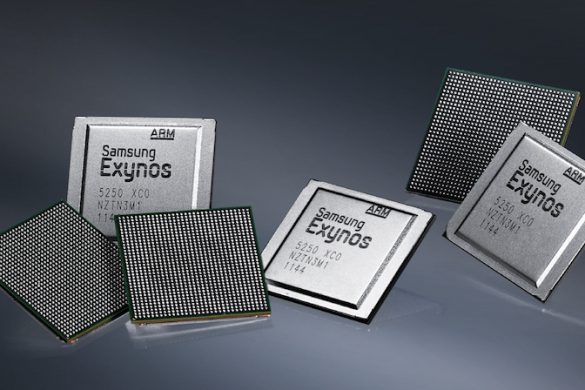 The Samsung Exynos 7872 chipset has the Mali-T830 MP2 as the GPU and comes packed with the Snapdragon 65x modem.  Certainly, there is the promise that this chipset going to be much more efficient than its predecessors which are developed on the 28 nm chipset. According to the report from Gizbot, this upcoming processor will enhance the performance of a smartphone by a margin of seventy percent which is pretty outstanding. Also, the power consumption of the smartphone will be decreased by a margin of 30%. That also sounds quite impressive. Evidently, the Samsung Exynos 7872 chipset built on the 14nm FinFET process is much better than its predecessors built on the 28 nm chipset.
Regarding the smartphones which are going to sport this particular chipset under the hood, nothing much has been revealed. However, the experts are of the opinion that these chipsets are going to power the Samsung smartphones in the Galaxy A series particularly. There are also speculations that the Samsung Galaxy C series smartphones will also sport the Samsung Exynos 7872 chipset under the hood.
Regarding the actual launch date of the smartphone, nothing at all has been revealed by the manufacturers. But the speculators believe that it is not going to be too long before we can get the first looks of these chipsets.