Even before the Xiaomi Redmi 4 made its way to India, leaks about what is believed to be the next entry in the mid-range series had started showing up. After being spotted on Chinese certification site TENAA a few months back, the alleged Redmi 5 has once again made an appearance via social networking platforms. However, we have to say that the discrepancies are so many in number that we are having a hard time being convinced.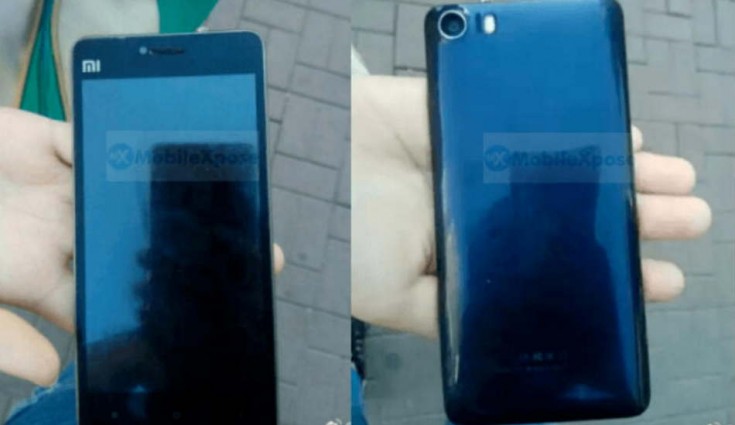 Recently, a new set of images of a Xiaomi smartphone surfaced on Weibo. Those who duly managed to pick these up were quick to speculate that it could be the Redmi 5. But while that is perhaps the normal way to go, there are a few things that are just plain off. So we wonder, could this new smartphone belong to an entirely different line up? Or is the Redmi range getting a few surprising, albeit unpleasant, tweaks?
The new images that have surfaced are aimed at showing off a device that appears to be equipped with a 5.0 inch display in front along with a single-lens camera unit at the back accompanied by a dual LED flash. A front camera is present, as is made clear by the flash unit on the top bezel. The smartphone appears to be made from plastic and features the Mi logo above the display. The camera position has changed since the release of the Redmi 4, and the model has its optics unit located on the upper left corner instead of the centre.
But what is even more, dare we say, alarming, is the total lack of a fingerprint sensor. It is literally nowhere- not at the rear like in the Redmi 4, and certainly not in front. Moreover, the images also reveal a specs list, which suggests that the pictured smartphone packs in an ARM processor clocked at 2GHz. Now these differ significantly from what is generally expected from the Xiaomi Redmi 5, especially if we are to take note of the recent TENAA listing, which, to begin with, pointed towards a metal body and a fingerprint sensor at the back.
So really, this new leaked device could be anything, not excluding an additional variant of the Redmi 5 itself. But we certainly won't be dwelling on it for too long, and our advise to our readers would be the same.