Dell is all set to take the world of desktop computers by a storm thanks to a number of new devices which are lined to be released very shortly. As many as three new desktops are launched during the Computex 2017 which are developed keeping in mind the gamers. The devices are all reportedly powered by the AMD Ryzen processor and GPUs.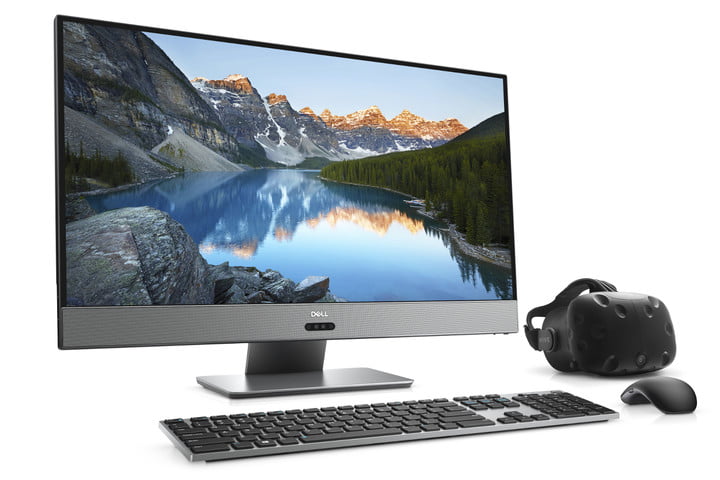 Among the three devices which have been launched by Dell, the first one comes with the title Dell Inspiron 24 5000 with a 24-inch screen. The device is powered by the seventh-generation quad-core A10 processor from AMD which has got a 4 GB video memory. The desktop comes equipped with the 2,400 MHz (DDR4) 32 GB system memory and dual storage option (1 TB HDD and 256 GB PCle SSD). The desktop also comes with a Polar Blue LED display on a metal-like silver casing which makes it appear really attractive. The device comes will be available on the market with a price tag of $699.
The second one among the new ones which have been launched we have the Dell Inspiron 27 7000 with a 27-inch screen. Almost all the other features resemble the ones in the Dell Inspiron 24 5000. The only features which differ are the processor and the video memory. This desktop with a 27-inch display is powered by the AMD quad-core Ryzen 5 1400 processor. Even a second variant of the device with the AMD octa-core Ryzen 7 1700 processor will be available to the users once the Dell puts these desktops on sale. Along with the video memory in this one is 8 GB which is 4 GB in the one with the smaller screen. The two variants of the device will also come with two different GPUs and these are – Radeon RX560 and Radeon RX 580. The basic version of the Dell Inspiron 27 7000, according to the reports, will be available at a price of $999.
The third one which has been launched at the Computex 2017 comes with the title Dell Inspiron Gaming Desktop – the company's first of its kind. As many as five variants of the device will be available on the market as far as the processor of the desktop is concerned. Three different processors in the AMD Ryzen line-up and two in the A10 line-up are expected to be the options that the developer would provide the users with while buying the gaming laptop. Coming to the GPU, the buyers will have two options – AMD Radeon RX580 or NVIDIA GTX1060. The device is going to be equipped with the DDR4 32 GB system memory, 2 TB HDD and SSD expandable up to 256 GB. The device is going to be support virtual reality and will come with a price tag of $699.
It is not yet sure when these desktops are going to make an appearance on the market after being launched at the Computex 2017. And for that, we need to keep an eye on all the news and updates which are going to come up within a few days