The Mobile World Conference at Shanghai is on in full swing, and the stage clearly belongs to Qualcomm. The company has already announced the latest range of 400-series chipsets for mobile platforms that will be built on the 14nm technology. The new line of processors will be aimed at improving a number of aspects on the new generation of smartphones, such as battery life and even significant camera enhancements.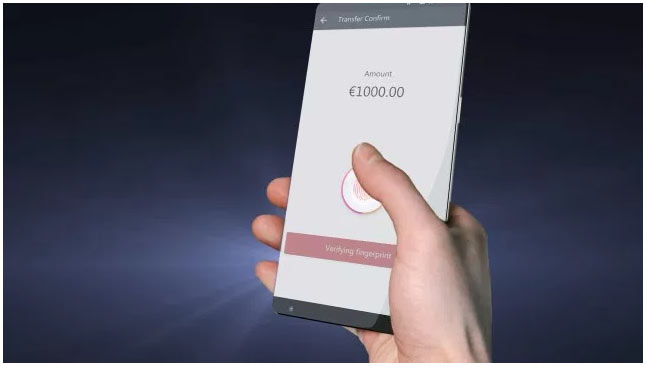 However, one of the major factors that smartphone manufacturers have been emphasizing on over the last year is security. And while technology has gone as far as the implementation of IRIS Scanners (as in the Samsung Galaxy S8) and facial recognition features, the most reliable and convenient one is still the fingerprint scanner.
Since the last year, device makers have done numerous experiments with the fingerprint scanner's placement. So we have seen the feature go everywhere from underneath the display to the back of the device. Some have even embedded it into the display, but this latter one has certain limitations attached to it. But thanks to Qualcomm's latest range of sensors, these problems will soon be a thing of the past.
Qualcomm's first generation fingerprint scanners were already capable of working under surfaces like metal and glass, but the newest ones to have been announced can even work underneath touchscreen displays. The benefits of such ultrasonic sensors are also widespread- by embedding them into the display or under metal or glass surfaces, manufacturers will now be able to deliver a smoother unlocking feature even on IP68 certified smartphones that are designed to be used underwater at regular intervals. Besides, placing the sensor beneath the protection of glass or metal will mean more protection from ambient pollutants and other things that might lead a sensor not to work.
A number of details are yet to be revealed, but the company did say that their latest range of fingerprint scanners will be able to work under OLED displays of up to 1200 μm thickness. Additionally, they will be perfectly compatible with glass surfaces of up to 800 μm and aluminium surfaces of up to 650 μm, the first mobile sensors to boast of that, Qualcomm claims.
We don't know what devices the new sensors will debut with, but noted flagships slated to come out in 2018 are likely to incorporate the same.