The new Asus Zenfone AR is set to launch in India today. The new smartphone has very impressive specs including 8GB of RAM and support for Google's futuristic Augmented Reality (AR) project, Tango. An event will mark the launch in India at 2 PM IST. You can watch the live stream on our page. The device, to recall, was first launched at the Consumer Electronics Show (CES) this year in January.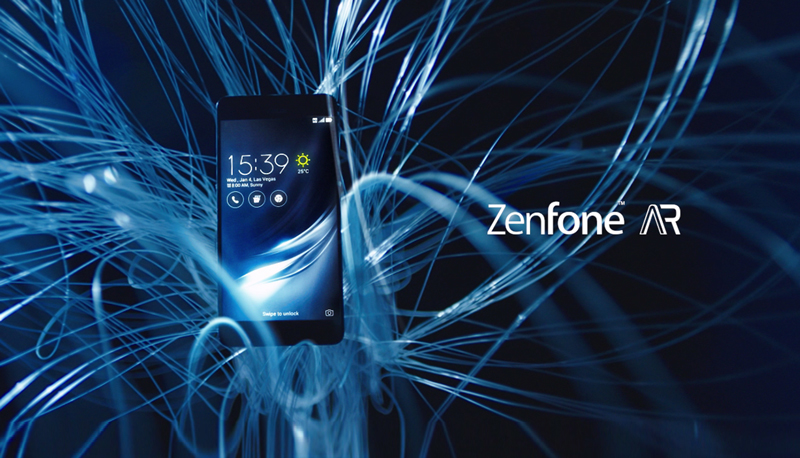 Asus Zenfone AR Specs and Features
The new Asus Zenfone AR is the first smartphone which has support for both Google Tango and Daydream Virtual Reality (VR) technologies. It is only the second device, after the Lenovo Phab 2 Pro, to have support for the Google Tango project. However, the Phab 2 Pro was not very successful, leaving the new Zenfone AR with high expectations.
The device is an exceptionally powerful one with a lot of great specs. The Asus Zenfone AR will come equipped with a 5.7-inch WQHD Super AMOLED display which has a resolution of 2560×1440 pixels. Such screen resolutions are a must if AR apps are to be run. The device has at its heart the Qualcomm Snapdragon 821 SoC, which, Asus says, has been specially optimized for running Google Tango-enable apps.
Although the Qualcomm Snapdragon has been released and has been seen powering a lot of devices, Asus has, however, not used the latest SoC, saying that the Snapdragon 821 has been customized to deliver the best Daydream VR as well as Google Tango experiences.
The storage and memory capabilities are also exceptional. The new Asus Zenfone AR will have two RAM variants: 6GB and 8GB with native storage capabilities of  32GB to right up to 256GB. We have earlier covered the Zenfone AR, so be sure to check the full list of specs.
Asus Zenfone AR Price in India
The Asus Zenfone AR has only been launched in one country so far: its country of origin, Taiwan. The 8GB RAM and 128GB storage variant comes for TWD 24,990, which is roughly equal to Rs. 53,100. Expect a similar price tag in India as well. Watch the live streaming of the launch event below.