Samsung is undoubtedly one of the biggest tech companies which are currently present in the world. And the biggest launch on behalf of Samsung this year is the Samsung Galaxy S8. If we go by the latest updates which have surfaced it can be stated that a new mini version of the Samsung Galaxy S8 is going to come out soon on the market. And the new reports which have come out have boosted the launch of the Samsung Galaxy S8 Mini.
Samsung Galaxy S8 Mini is reportedly going to hit the market with a 5.3-inch screen. However, the experts are of the opinion that it will appear that the screen dimension is set at 4.7 inches and that is due to the 18.5:9 aspect ratio of the display. However, it is not cleared what the resolution of the display is going to be.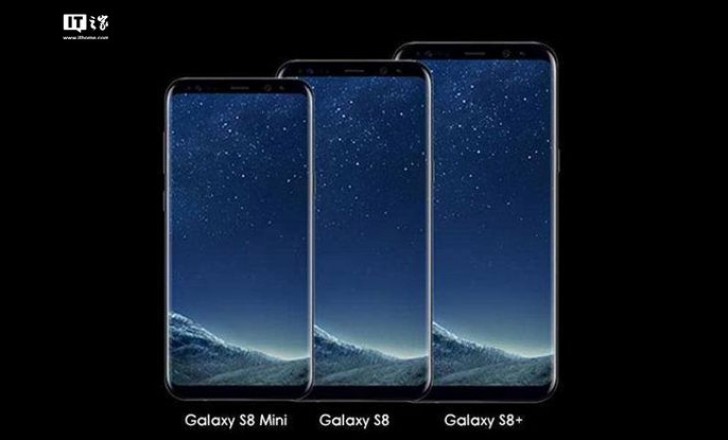 Under the Samsung Galaxy S8 Mini is going to sport a Qualcomm Snapdragon 821 processor coupled with 4 GB RAM and 32 GB internal storage. So it is quite evident that there are going to differences in the level of performance of the Samsung Galaxy S8 or S8 Plus and the miniature version of the device. But then the specs are better than a number of devices which are either available on the market or are scheduled to come in soon.
The camera of the smartphone is expected to be pretty impressive as well. The rear camera will sport a 12-megapixel lens which will be assisted by a number of photography-enhancing features. It is expected that the front camera is going to be equally impressive as well. According to the report from IT Home based out of China, the Iris scanner might also be retained in the smartphone from Samsung.
It is not yet sure when the all new Samsung Galaxy S8 Mini is going to come out. But definitely, there is going to be an announcement and to keep an eye on that keep coming back to this thread as we make the promise to bring all the latest updates from the sphere of technology