I have seen my fair share of 3D printers, but none have had the simplicity and promise of Toybox. Created with kids in mind, Toybox is the first one-touch 3D printer that allows its users to design and print their own toys with precise detail in minutes without any prior knowledge.
Gone are the days of kids begging their parents to take them to the toy store. Instead, kids can browse through the enormous and growing toy catalog with over 500 designs including blocks, games, figurines, jewelry and more. And, each model has been pre-optimized to minimize printing time and pre-tested to guarantee high-quality, detailed prints at a resolution of 200 microns.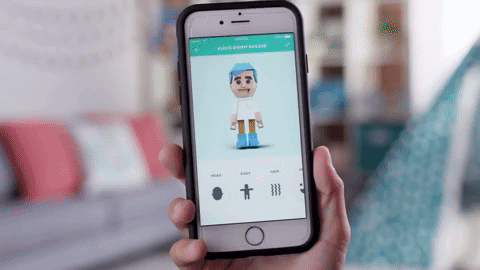 "We believe in empowering kids with the tools to create amazing things," says Ben Baltes, "that's why we created a 3D printer that can be set up in five minutes and requires no training."
With a low price tag and virtually no maintenance, parents are guaranteed to love Toybox as much as their kids do. Not only does it save time by providing toys at the touch of a button, but it provides kids a new outlet to express their own creativity with endless possibilities. Kids can draw their own creations in-app or parents can help them upload their own designs. In addition, the printer food (ink) is biodegradable and non-toxic so it's safe to use and requires no clean-up.
Toybox start at $199. Get yours here