Xiaomi is one of those brands that has proved to be promising enough to offer some of the finest smartphones over the past few months. Despite its fueling speculations, the codenamed "Chiron" device is racing in the rumor mill. Having said that, we have come across another news which highlights the Xiaomi Chiron variant. And as per the latest reports, the smartphone has arrived on Beijing Subway database, which may hit the market shelves shortly.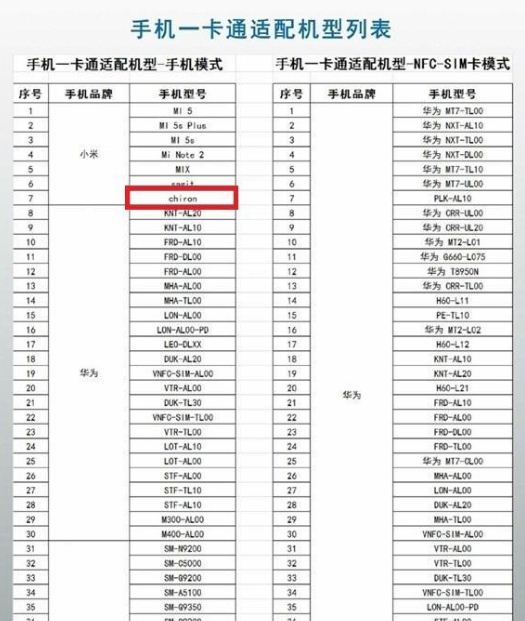 The report arrived on the Beijing Subway database, a notably rapid transit rail network indicating the code name Chiron to arrive soon. The database of the company shows a list of models accepted for the cardless payment through NFC. Other Xiaomi models besides the Xiaomi Chiron, that are spotted, are Mi 5S, Mi 5, Mi Max, and Mi Note.
It is not the first time we are informing about the Chiron variant. Prior to a couple of months, we have reported Xiaomi Chiron to feature a bezel-less design with a display of 6-inch size. As per earlier envision, the upcoming variant may come with a whopping 8 GB of RAM. Furthermore, the smartphone is expected to feature an aspect ratio of 18:9 alongside a screen-to-body ratio of 95%. Besides, developers have implemented the second generation Pixel Eyes technology with the upcoming device. The Xiaomi Chiron smartphone is expected to debut on September 12.
Xiaomi with its Mi Max 2 has offered magnificent features in terms of design language. Earlier we have already seen Xiaomi Mi Max 2 unveiling in India, featured 6.44-inch FHD 1080p display. On the optics front, the device offered an aperture of f/2.2 alongside a dual-LED flash. As per pricing, Xiaomi's Mi Max 2 rolled out with a price tag of Rs. 14,999 and Rs. 19,999 for two variants. Taking a cue on that, one may expect the upcoming Xiaomi Chimer to come with a similar price tag. Unless the arrival of the official news, nothing can be confirmed right now.