One of the world's leading audio equipment manufacturers, Bose has launched a new device under the wireless series, dubbed as the SoundLink Micro. As you can understand from the name, the SoundLink Micro is a portable wireless speaker which can be your great traveling companion, even when you go for a trekking or hiking. Apart from the size and the portability, this speaker also comes with the IPX7 rating which proves that the device is waterproof. Available in Black, Bright Orange, and Midnight Blue colors, the Bose SoundLink Micro speaker will be available to purchase from 21st September in the US and has been priced at $109.95 (almost Rs. 7,000).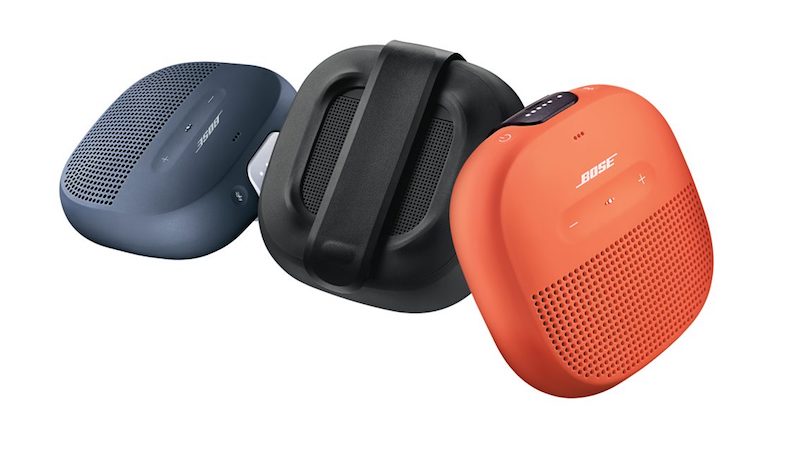 Weighing only 290 grams, dimension wise the Bose SoundLink Micro measures at 983x983x348mm. Moreover, the device comes with a tear-resistant silicone strap so that you can attach the speaker to your bike or backpack while you are traveling to somewhere. The grille of the speaker is placed on the bottom half of the device's face and a multi-function button along with the volume buttons are placed on the top half.
If you get fooled by the size of the speaker then you doing a big mistake. The Bose SoundLink Micro Bluetooth speaker can produce loud and powerful sound. The miniature dual-passive radiators and a custom transducer placed inside the speaker play the pivotal role in producing such brilliant sound, better than any other contemporary small speaker available in the market. The battery comes with the speaker is able to produce back up to 6 hours of continuous music playback after a single charge by the Micro-USB port.
The outer side of the Bose SoundLink Micro speaker is made up of rubber, which protects the device from getting dents, cracks or scratches. You can also use the speaker as a speakerphone which can access voice input for Google Assistant or Siri through the multi-function button. Moreover, you can pair up the Bose SoundLink Micro speaker with another SoundLink speaker to create the Stereo Mode effect and you can control both the devices with the Bose Connect app