Amazon has announced a new variant of the popular e-reader range called Kindle. Called the Amazon Kindle Oasis, the new reader is waterproof and boasts of certain advanced features. The newest model of the Kindle Oasis has a 7-inch display with a screen resolution of 300 ppi or pixels per inch. This direct sequel to the Kindle Oasis first introduced in 2016 with a 6-inch display is thus considerably bigger.
What is more interesting is the fact that this is the first Kindle Oasis device which is waterproof. This means that you can now take your e-reader to any place you feel like. The IPX8 rating indicates that the device is waterproof. Also inbuilt is Audible, Amazon's standard feature which lets you switch between reading and listening modes more easily. It will also make your device work much better and the Audible feature works on both Bluetooth headphones as well as on speakers.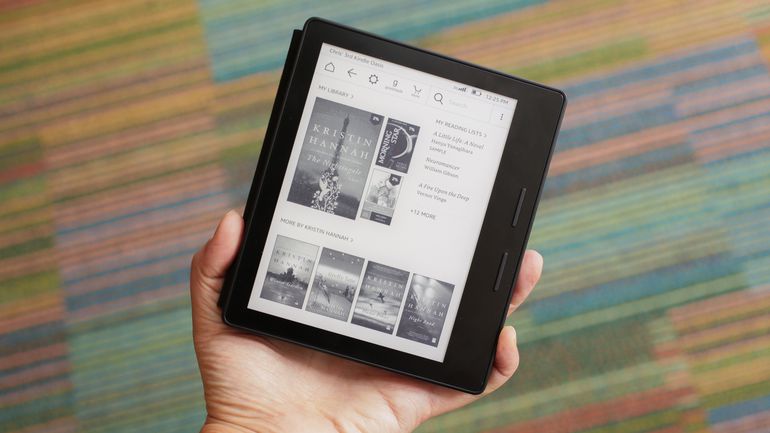 As far as the design is concerned, it is identical to that of last year's Kindle Oasis. The hand grip with physical buttons used to turn the pages better is also well-received. Depending on which hand you use, the inbuilt accelerometer can change the device's orientation. The device's battery is said to last six weeks on a single charge and the device lacks last year's magnetic charging cover.
This latest Amazon eReader has Wi-Fi support and a 3G model. The default storage capacity is 4GB and can be increased to 8GB. The 3G model comes with a default storage capacity of 32GB.
Amazon Kindle Oasis Price
The new Amazon Kindle Oasis comes in Black and costs $299.99, or roughly Rs. 21,999 for the Wi-Fi model. It will set you back by $349.99 (or approx. Rs. 28,999) for the Wi-Fi and 3G model. Pre-orders for the new device start on November 15 on Amazon India. You can also purchase water-safe fabric covers for your new Amazon Kindle Oasis in shades of Sandstone, Charcoal, and Indigo, all at Rs. 2,999. The more premium leather covers in Merlot and Black options come for Rs. 3,999.