Headquartered in  Palo Alto, California, the global tech firm, Hewlett-Packard does not need an introduction. Known for incorporating the latest technology on their laptops and other devices, HP developers continue to excel their brand name in this tech industry. After having said that, let us now further go into the depths of this particular news. For all HP fans, the global PC and printing company has launched the next lineup device by unveiling the second generation of its premium laptop, dubbed the Spectre 13 and Spectre x360 13.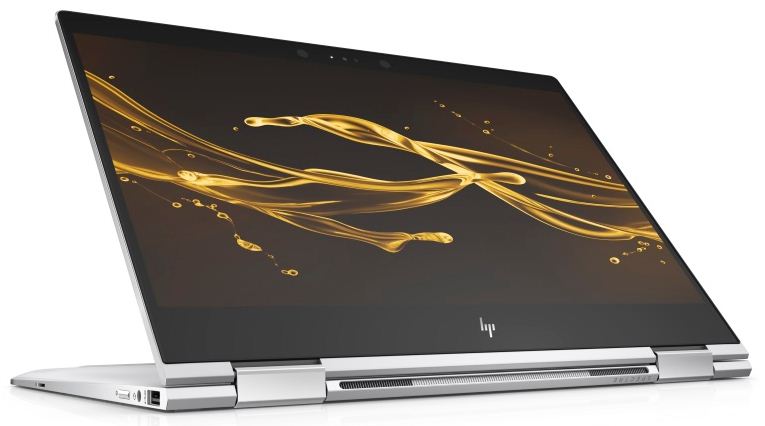 HP Spectre 13 Key Specs and Features
HP Spectre 13 is touted as the world's thinnest laptop featuring the micro-edge bezels along with Corning Gorilla Glass. It is equipped with a full-size edge-to-edge backlit keyboard and delivers 4K display resolution. Memory wise, the laptop comes with 16GB LPDDR3 memory up to 1TB PCIe solid-state drive (SSD), as per the report published via Gadgets360. With an inclusion of HP Fast Charge technology, the Spectre 13 device offers a battery life up to 11.5 hours. HP Spectre 13 houses the 8th Generation Intel Core i5 and i7 processors offering up to 1TB PCIe SSD9.
HP Spectre x360 13 Key Specs and Features
Resembling the aforementioned device, the HP Spectre x360 13 also flaunts the micro-edge bezels design alongside Corning Gorilla Glass. Display wise, it features 13-inch diagonal display that provides wide viewing angles with 4K resolution. This convertible laptop comes with a digital pen and as per the company's claim, it is "world's longest battery life in a quad-core convertible." HP Spectre x360 13 boasts up to 16.5 hours of battery life. Much to the delight of HP fans, the device features a fingerprint reader on the side.
HP Spectre 13 and HP Spectre x360 13 Availability
The Vice President of the Consumer Personal Systems and Retail Sales of HP Inc, Yam Su Yin, stated, "HP is delivering the world's thinnest touch laptops without compromising on performance and still setting new industry standards for battery life, security, sound, and design." As per availability, both HP Spectre 13 and HP Spectre x360 13 are expected to be available in Asia-Pacific and Japan from the late October this year.
In case, one can check our report on HP OMEN Gaming PC right here.