The Mobile World Congress or the MWC is set to return to Barcelona in 2018. It is there, perhaps, that the Nokia 9, the Nokia 7, and the Nokia 2 will appear. This year, the company has released the Nokia 3, the Nokia 5 and Nokia 6, plus the new and very powerful Nokia 8. there were reports that the Nokia 2 and the Nokia 7 would arrive by the last quarter of 2018. That, however, may ultimately appear at the MWC 2018.
Of all these smartphones, the Nokia 2 may be an entry-level smartphone. The Nokia 9 may be a flagship level phone which will have a lot of great specs and probably will be a great rival to the other flagship phones. What is new is the Nokia 7, which is speculated to be a mid-range phone. This will mark HMD Global's entry into almost all the categories of smartphones currently available.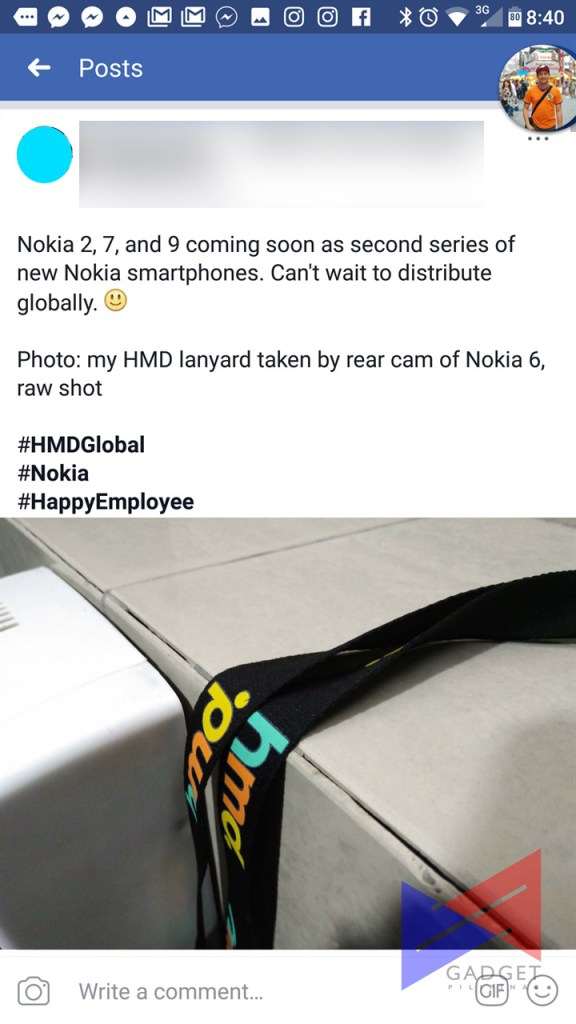 According to this report by GizmoChina, an individual who used to work for a BPO that has, in the past, handled HMD Global's logistics, has claimed that these three new phones will appear at the MWC 2018. The Nokia 2, Nokia 7 and Nokia 9 have all been manufactured by HMD Global, which has rights to the Nokia brand name and which may prove to be correct information in the long run.
To prove the fact that he/she was an employee of HMD Global, a timeline of upcoming releases were leaked. There is, however, no reliability on ho much of what has been said is true. What we can say for certain is that since the Nokia 8 is a flagship phone, the launch of the Nokia 9 in the same year would harm the prospects of both the phones. Thus, the MWC 2018 launch date is likely to be true.
As far as the features of the phones are concerned, the Nokia 2 may arrive with a 5-inch HD display, a low-end Snapdragon 212 chipset and with 1 GB of RAM. It might have 16 GB of storage and a 4,000mAh battery. The Nokia 9, will, on the other hand, likely have a bezel-less curved design. The Nokia 9 may be powered by the Snapdragon 835 SoC.