Xiaomi is tipped to work on its R series models, and the initial phone that appeared in the recent leak is the alleged Xiaomi R1. Apparently, this is the second time that the rumor mill has offered leaks surrounding the same device after it surfaced online with an 18:9 full-screen design. The recent news indicates Xiaomi to incorporate some amazing features in the alleged R1 model.
The Chinese tech firm, Xiaomi, may have pioneered the full-screen design, which is still the new trend in the mobile industry. But the Chinese tech conglomerate has relatively been slow in adopting the design style on models aside from Mi Mix series. And amidst swirling rumors, several tech sites have spotted the previously leaked render of the same device with a full-screen design that is expected to have an imminent launch.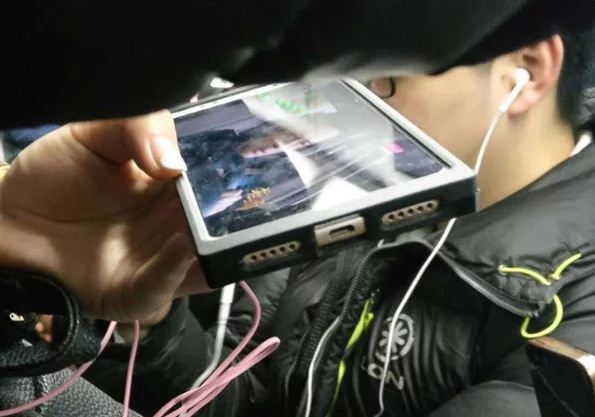 From what we have learned via the news published here, a famous leakster has shared two new images which appear to apparently belong to the same R1 smartphone. One may take a look at the real skin of the alleged R1 device as aforementioned. Placed inside a case, this mysterious Xiaomi smartphone is clearly seen to feature a full-screen design. On the bottom side, there's a micro USB port, which is placed in between two speaker grilles.
One may interestingly have a look at the topside of the phone that seems to house the 3.5mm audio jack. As per possibilities, Xiaomi R1 is set to have a rear-mounted fingerprint reader. While there is no news apart from what we have discussed here, one may expect more leaks and rumors to get revealed in the coming days. Apart from Xiaomi R1, the company's upcoming Redmi Note 5 is set to debut with full-screen design by this year. While this is true, one may also expect the R1 device to debut at the same time of Redmi Note 5's launch. As of now, the Xiaomi R1 is expected to have a crucial competition with devices of OPPO and Vivo.