If the latest report is anything to go by, both Samsung Galaxy A5 (2018) and A7(2018) will come with the Bluetooth feature. Samsung's mid-tier smartphones have had its own share of news until now. Various rumors have surfaced on the internet indicating key features of the devices including the one which we reported on its dual front cameras.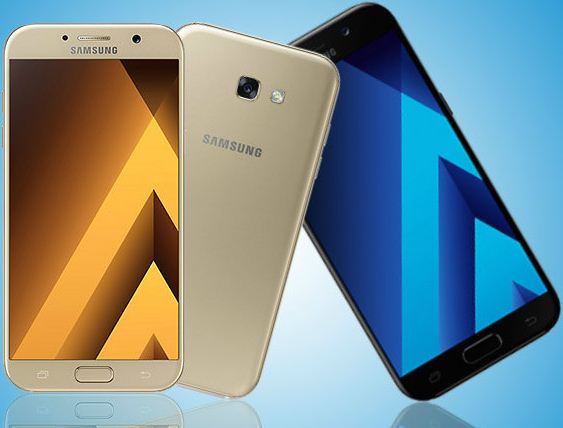 As far as the latest leak is concerned, both Samsung Galaxy A5 (2018) and A7(2018) may come with Bluetooth 5.0. However, the same feature was seen with the initial smartphones to have featured the Bluetooth 5.0 technology. With our older news, the devices are expected to house Samsung's in-house Exynos 7885 Chipset (as the Geekbench listing indicates). As far as the Bluetooth 5.0 wireless is concerned, it comes with several improvements. For the future loT devices, the same feature has various implications. In addition, one can connect the phone to multiple devices like the speakers, wearables, cars, headphones, so on and so forth. With the inclusion of Bluetooth 5.0, the connectivity feature of the device will strengthen.
Earlier we have seen Samsung Galaxy A7 (2018) to have spotted on Geekbench appearing with Exynos 7885 Chipset. As far as this news, the device will be powered by the as-yet-unannounced Exynos 7885 processor. Not only that, the news on its GFXBench listing suggested that it would house an Octa-core processor clocked at 2.21GHz. Days after, Samsung Galaxy A5 (2018) came into the limelight. The news indicated that the device will roll out in both Exonys and Snapdragon variants.
According to the leak so far, the Galaxy A7 (2018) smartphone runs Android 7.1.1 Nougat operating system out of the box. On the other hand, the Galaxy A5 (2018) is expected to arrive with 4GB RAM and run the Android 7.1.1 Nougat operating system. As of now, we are still ahead of the launch, so one may stay glued to us for further updates in the coming days.