If the latest news reports are correct, a 4G variant of the Nokia 3310, the fan favorite which made a comeback after so many years, is soon going to be launched. A new variant, called the model Nokia TA-1047, has now been cleared by the FCC or the Federal Communications Commission. The last time we had reported on the Nokia 3310, it had gone on sale in the US at just under $60.
A tipster at Baidu, the Chinese social media giant, had pointed out that HMD Global, a Finnish partner of Nokia which holds the rights to the Nokia trademark and manufactures all their devices, had started work on the 4G Nokia 3310. It might also just be another feature phone which the company is working on at this moment.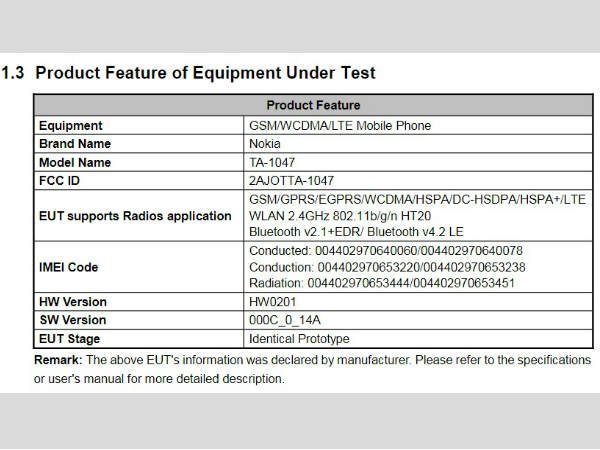 This new Nokia smartphone is certainly not a run-of-the-mill feature phone, meaning that it might be an upgraded version of the Nokia 3310 as well. In fact, the model Nokia TA-1047 appears to be pretty different from the other models of the company.
Some insights on the new device have been forthcoming. Asper the FCC listing, the alleged smartphone is Dual-SIM capable with dimensions of 133×68 mm while the diagonal measurement is at 140mm. Compared to the other base models like, say, the Nokia 2, this is quite a bit smaller; on the other hand, it is indeed larger than the standard Nokia feature phones, including the rumored 3G variant of the Nokia 3310. Which means that it is either a new features phone and possibly the Nokia 3310 4G version.
Some other leaks have pointed out that this device will have a full physical QWERTY keyboard while also boasting a 3.3-inch display that is said to have a resolution of 480×480. We have also been given to understand that this device will be powered by a Qualcomm Snapdragon 230 which makes it decidedly low-range.