The much-awaited Samsung Galaxy S9 and the Galaxy A8 are finally said to be launching at the MWC 2018, in line with the recent reports. Alongside the Galaxy S9 will be the Galaxy A8 as well as the Galaxy A8+, which some news outlets have also called it the Galaxy S8 Plus, the poor man's Samsung Galaxy S8. This device will take on the likes of the Nokia 8 and the OnePlus 5.
The Samsung Galaxy A8 and the Galaxy A8+ will have some specs and features which will rival those of the more established players, including the Nokia 8 and its own sibling, the Galaxy S9. We are anticipating the full-screen Infinity Display to be aboard the new device/s. While the device will surely have an AMOLED panel, the devices will have to cut back on the price tags if it does want to stay afloat in the burgeoning mid-range market.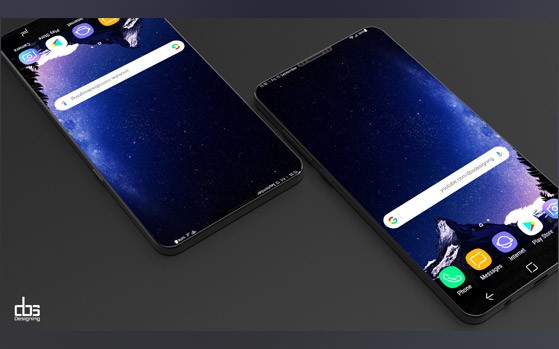 The 2018 Galaxy A8 is believed to be a successor to the Samsung Galaxy A8 (2016) which we have covered earlier. We believe that this device will have dual front cameras, which are also said to be offering the latest features including a portrait mode to be used during selfies. Also, expect a single rear camera whose details are as yet unknown.
Also, both the Samsung Galaxy A8 and the A8+ will have one USB-C port and will retain the regular 3.5mm headphone jack, which is set to be on its way out. If it has to compete alongside the likes of the OnePlus 5, it will have to have a price tag of below Rs 40,000.
The Samsung Galaxy S9 will be the flagship offering of the year 2018. It is set to be unveiled at the CES 2018 and it is believed to have much-improved iris scanners. This device will be powered by the latest Qualcomm Snapdragon 845 SoC, which will make its debut come 2018.