Just a  couple of hours ago we had reported that Vivo will launch its much-awaited world's first smartphone with the under-display fingerprint scanner on January 24. But it seems Vivo is burning the candle from both the sides. And leaving no stones unturned, Vivo has officially announced the much-anticipated smartphone right today before its scheduled date (as reported here).
The latest addition from the company has been announced in the Chinese market, however, despite sans any word concerning its pricing and availability. If we recall, already earlier we had reported that Vivo showcased the X20 Plus smartphone (world's initial smartphone with under-glass fingerprint-reading technology, at the CES (Consumer Electronics Show) 2018 tech show. This device notably carries the credits for being the initial device to sport the under-display fingerprint sensor in the world.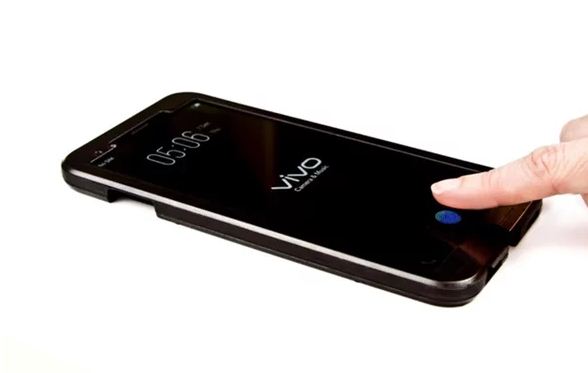 It will be worth mentioning that Vivo's X20 Plus UD smartphone not only passed the 3C certification in China but also was reported with the TENAA certification, a couple of days ago. What excites fans is the placement of its fingerprint scanner which is embedded in the display. The Vivo X20 Plus UD also features Clear ID 9500 optical under-display fingerprint sensor that has been developed by Synaptics. The sensor is placed right between the glass panel and the OLED screen. As per the new technology is concerned, it is well developed and offers an unlock option within 0.7 seconds. The technology also allows handling the phone for authenticating payments by using this new technology.
At the time of the launch, the firm stated, "Synaptics' high-performance Clear ID FS9500 optical solution excels with wet, dry and cold fingers, and since it's protected by glass, is durable, scratchproof and waterproof." The device sports full cover glass and enables sleek and button-free display with a bezel-free design. The new Vivo X20 Plus UD bestows a screen resolution of 2160 x 1080 pixels and an aspect ratio of 18:9. The smartphone sports 6.43-inch OLED FHD+ display and features octa-core Snapdragon 660 SoC under the hood. As of now, one may watch this space for further reports on the pricing of this Vivo device.