The South Korean supergiant, Samsung-owned company, Harman, has announced an India launch of a brand new JBL's Bluetooth speaker. Dubbed JBL Boombox Bluetooth speaker which is the biggest portable speaker from the company has launched in India. The device comes with a mammoth battery capacity which has been claimed to offer a full-day playback capability. The JBL Boombox speaker priced at Rs. just 34,990 in the Indian market is already available through the offline as well as online stores.
Vice President of Lifestyle Audio Division at the Harman India, Sumit Chauhan, stated, "JBL Boombox is an exceptionally exciting and popular product from the house of Harman. It provides epic, long-playing sound, setting the standard for power in all future portables in the industry. We're excited to give consumers in India yet another way to have a powerful audio experience, now in a massively portable package."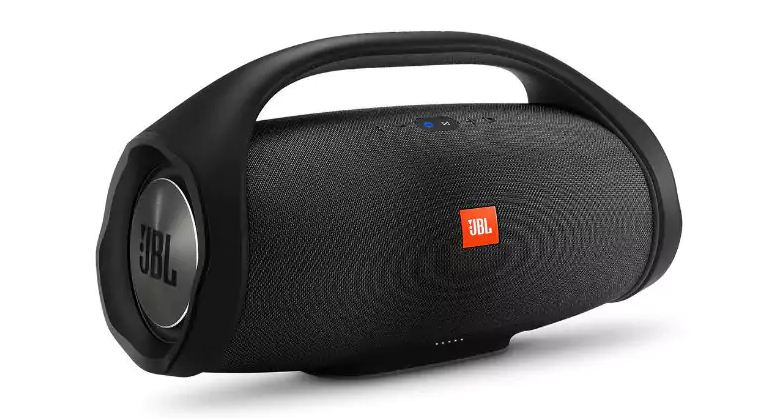 JBL Boombox Bluetooth Speaker Key Specs and Features
The JBL Boombox speaker comes with a weight of more than 5.25kg and happens to be nearly 20-inches long. The speaker's frame comes with four active transducers as well as two bass radiators. JBL's device features a massive 20000mAh battery which is claimed to provide 24 hours of constant playtime. The speaker is capable enough of charging other devices as well such as the smartphone when playing music. This JBL device will enable users to connect up to two devices at a time through Bluetooth. The speaker also sports an IPX7 rated waterproof design, reports NDTV Gadget360. To add more, users can also connect "more than 100" JBL speakers all together.
JBL Boombox Bluetooth Speaker Price and Availability
The JBL Boombox speaker comes with a price point of Rs. 34,990 in India. It is available through the online as well as offline stores. As per color, the JBL Boombox is available in one color: Black and is purchasable from the e-commerce platform of Harman through 350 key Samsung brand stores around India. The company now is offering 13 percent discount on the official website. So users who are interested can go for the purchase!