Samsung is all set to unveil its latest flagship, the Galaxy S9 and the Galaxy S9 Plus in a special launch event just ahead of the MWC 2018 event which will commence from February 26. Over these last few months, a number of leaks had surfaced online revealing a lot about the design and specifications of the flagship devices.
But until now, no information was available about the possible price or release date of these devices. We were keeping a close look at these leaks to gather the latest information and it seems that the possible release date of these devices has been revealed finally. As per reports, the Samsung Galaxy S9 and Galaxy S9 Plus may be available in the market for purchase within a month of its official launch on February 25.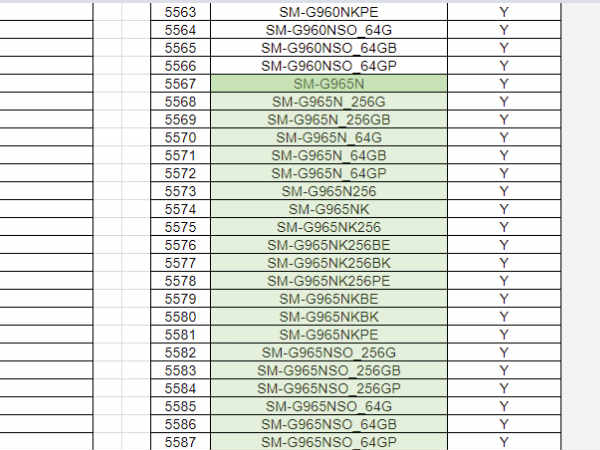 As per a renowned Korean publication site The Investor, the preorders for these devices are likely to begin from February 28 of this month in Korea. Also, it seems that the people in Korea will get their hands on the devices first of all. The Korean publication has also revealed that global sales of these devices are also likely to begin from March 16. Although, there is no confirmed news regarding the global pre-orders of the devices.
As far as the pricing is concerned, nothing has been leaked till now, though some sources have claimed that it could be costlier than the Galaxy S8 and Galaxy S8 Plus but at least 100 Euros, if not more. We are expecting more details about the pricing to surface after the official launch event on February 25.
Apart from these devices, Korean Lost & Found Centre for phones have also added the Samsung Galaxy Duo in its database. Also, there is a 256GB version of the Galaxy S9 Plus that has been added to the listing. The Galaxy S9 is listed with 64GB of internal memory. This revelation expects us to believe that there could be a 256GB version of the Galaxy S9 Plus and it could also arrive on March 16.