Google has brought a host of new features to the Google Maps app in India. The brand has enabled support to Plus codes which is a new way to find addresses and has also introduced six new Indian languages for voice navigation using the app.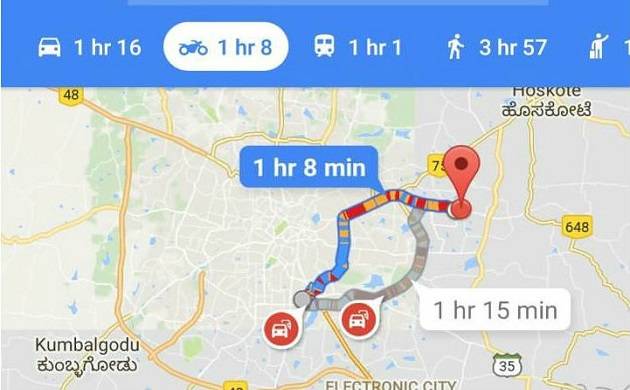 Talking about the Plus Codes, it is a simple and efficient addressing system that works in India along with other countries throughout the world. Plus Codes actually divide the geographical area of the earth into tiny tile like boxes and then designates unique codes for all the boxes. The code comprises of 6 characters along with the city name that can be generated, shared and searched by anyone.
Users can use the codes to access specific areas of the map by entering it in the search box on Google Maps app, mobile or desktop version, which will instantly show a location corresponding to the entered code. Plus codes can be used for many reasons like locating a temporary venue, guiding emergency services in case of mishaps on the road or just simply providing a landmark for a complicated address. Along with it, Google has also introduced voice navigation support in six additional Indian languages that include Bengali, Gujarati, Kannada, Telugu, Tamil, and Malayalam.
Goole has also introduced new "Add an Address" option on Google Maps. Users can use this feature to add new or missing addresses on the map to help other users. Google will add the new address after due verification and will also notify the user of the same as a token of gratitude. Users will also get points for each successful submission.
"This is an innovative approach to providing the best estimate of the location of an address: when people aren't aware of an exact address, they just don't give up but try to refer other information such as a nearby landmark, business or a locality to get closer to the final destination. Smart Address Search helps doing exactly that: if Google Maps doesn't understand the address precisely, it will try to use all the pieces of information in the address and provide options of landmarks and points of interest that the user can best identify with — exactly like a person would have," Google added in its official Google India blog