The Walking Dead is a very popular TV series that has millions of fans across the globe. While a new season of the zombie apocalypse based series is set to arrive on TV soon,  a new Augmented Reality (AR) based game dubbed as Walking Dead: Our World is also in works and is likely to launch soon on mobile devices.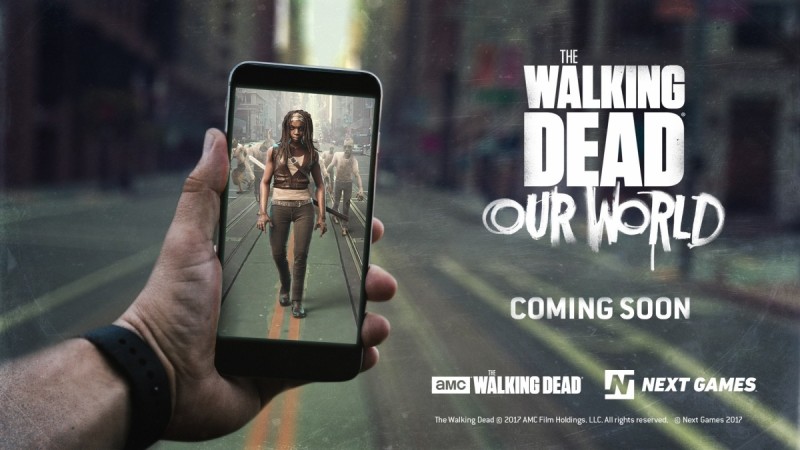 Unlike other FPS (First Person Shooter) games, the Walking Dead game for smartphones is going to be unique. The new game will use location-based data and Google Maps to bring virtual zombies in the real world for you to shoot. This is surely going to make the game very interesting and also a unique experience for the players. The game is scheduled to be released in the second quarter of this year.
"With Google Maps, we can count on providing the most up-to-date location data, meaning that when new buildings or roads are built, we'll have them in our game. This enables us to create an immersive experience, tied to the players' location. Google Maps' unrivaled amount of location data, covering world-famous landmarks, businesses and buildings, such as the Statue of Liberty, the Eiffel Tower, the London Eye, Burj Khalifa and India Gate, makes exploring your surroundings a breathtaking experience." Teemu Huuhtanen, CEO of Next Games said in a statement.
Google recently announced that it has opened its universal mapping platform to enable game developers to build games based on real-world environments using Google Maps.  Previously, Pokemon Go had set a great example of how AR-based games can be a lot of fun to play. With Google's announcement, AR-based games are set to become more interesting and there is a possibility of more games being released in the future with Google Maps based real-world gameplay.
A demo of the new game is set to be released during the Game Developers Conference (GDC) from March 21 to March 23, 2018.
If you are really excited about the launch of the new game, you may pre-register your name to get notified when the new game is ready for launch on Google Play Store and iTunes.