Due to the fact that PDFs are such as popular document format, it helps to be able to edit them. Unfortunately, most PDF editors tend to be inaccessible because of how complicated or expensive they are.
The exception to that rule is Movavi PDF Editor for Mac, which is simple yet capable PDF editor that has lots of key features. It is intuitive and easy to use and is especially handy because it will let you merge any PDF files that you want on your Mac quickly and without any difficulty.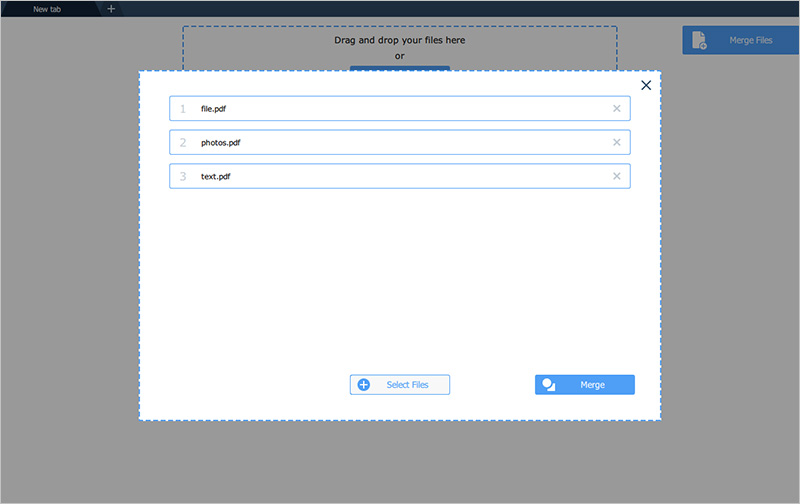 Learning how to merge PDF files Mac is a piece of cake, and there are actually several ways in which you could do so after you launch Movavi PDF Editor for Mac:
Merge two or more PDF files by clicking on the 'Merge Files' button then clicking 'Select Files' and choosing the PDF files that you want to merge. After they're added drag the files that are listed to arrange them in the right order then click 'Merge' to join them together. To save the merged document, click 'File' in the menu and select 'Save As'.
Merge a PDF file with images by clicking 'Open File' and selecting the PDF file. After that either use the 'Edit Objects' mode and click 'Add Image' to add an image to an existing page, or open the 'Pages' mode and click 'Append Files' to add the image in a separate page.
Merge different pages from various PDFs by clicking 'Open File' and selecting one of the PDF files, then open up the other PDF files as well in the same way. In the 'Pages' mode, you can then delete any unwanted pages from one of the PDFs, and switch to the other PDFs and copy then paste the pages you want to add to merge them.
By merging PDF files on a Mac in this way, you can incorporate images into your PDFs, compile new PDFs, or append pages to them as required. To be more specific you could even export content from Word, Excel, or other software as PDFs and merge them using Movavi PDF Editor for Mac. However, if you don't wanna use Movavi to merge PDF files with ease, then you can give PDF Wiz a try, it turns out to be pretty awesome in our testing.
Make no mistake there are lots of other interesting and useful features in Movavi PDF Editor that you can use to add, rotate, or remove pages from your PDFs. Additionally, you should be aware that it will allow you to extract and save individual pages from PDF documents, either as PDF files or images. In short, you should have everything you need to perform a variety of different alterations to your PDF files and will be able to manage them far more effectively.