Digital marketing is a pre-planned marketing strategy that analysis the marketplace activity and research the customer's behavior towards the brand. Today most of the companies and the consumers are almost all the time online, and this puts a big challenge to the digital marketing companies in terms of getting a great marketing plan. If the digital planning and marketing research not done properly, then it becomes difficult to reach out to all the possible customers in the digital space. However, the biggest digital marketing challenges exist as separate entities, where they are combating to enhance the customer experience.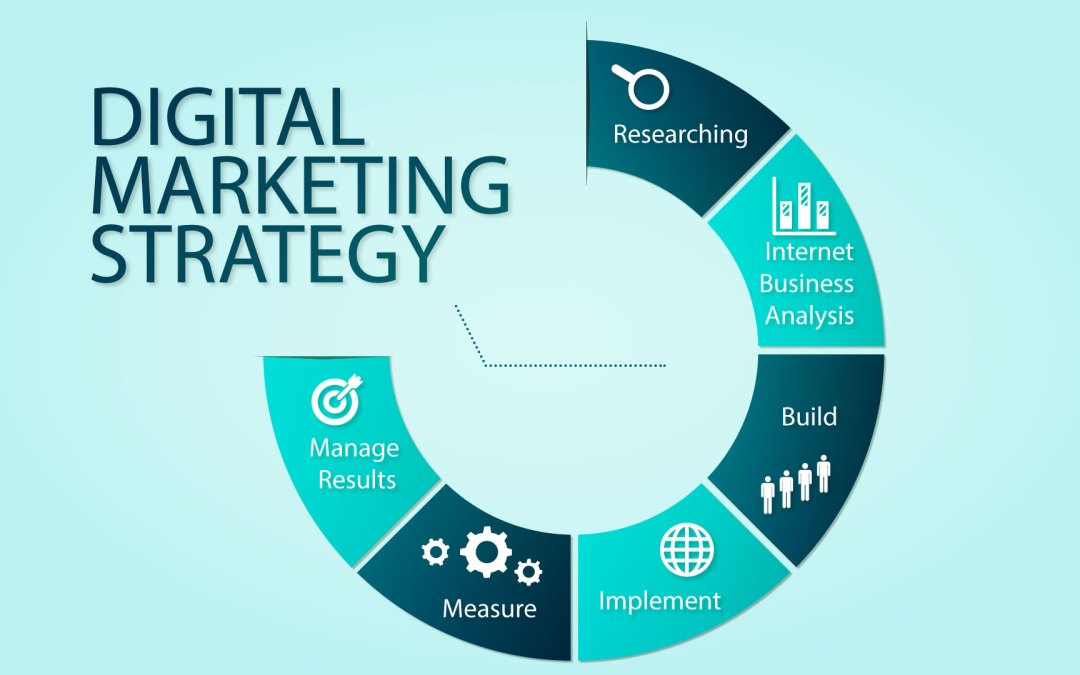 The whole idea is to have a great digital marketing plan in 2018 which has all the elements that cater to the customer behavior, website design, SEO perspective, rich content and many more. When such elements fall into place, the website does well and generate a good amount of traffic. One thing which is imperative to note when planning a good digital marketing strategy for the website or a brand is the website design. It is the foundation of every online business; search engines will not accept website that has poor design and non-user-friendly content. It can be an expensive affair but has a lot of value. Another aspect of it is that only good looking website is not enough, balancing content, SEO, digital platforms, and other factors are also utmost important.
This article will shed some light on the newest trend of digital marketing plans and the ones which are popular too. But let's first learn a bit more about digital marketing and its elements.
Digital Marketing: To simplify, it is a series of factors and actions that are taken to help your website reach its goal with the accurate help of digital marketing campaigns. Why we use the 'strategy' might seem intimidating to many, but it is indeed strategizing the effective digital plan for the website/business. For instance, your primary goal is to generate 25% leads more via your website and digital platforms this year, than the last year Thus you need a good digital marketing plan to execute the same.
So, how do we measure the scalability of the digital marketing plans we make for the websites. It depends on the type and the scope of your business more rather than how much money you are putting into it. If this is followed perfectly from the start then it becomes easy to meet the objectives. Let us give you some insight into the digital marketing campaign, and then we will see the popular digital marketing plans that will set your business for online success.
A digital marketing plan is only effective if all the factors are well taken care of. For example, a Facebook campaign which is run giving the website's URL for any specific content to generate leads. Now, this is a digital campaign using social media platforms is useful to get more leads via a website. Thus, these types of the campaign can be highly effective is churning down a good digital marketing plan in 2018.
Let's see some of the operative digital marketing plans in 2018 that will help you to generate good business.
'Mobilfication': Yes, the term is Mobilfication, it may sound peculiar but we all know that mobile phones are replacing desktops these days. From everything to anything mobiles phones are used by the customers. Because of this huge trend and non-diminishing usage, Mobile phones are the top priority for digital marketers. They are eccentrically using mobile devices to pull customers and business. The marketing plan includes pulling more engagement with the potential customers, creating a mobile responsive website, keeping all the website elements intact keeping mobile in mind and many more.
Micro-Moments:  Yes technically we call it micro-moments, which are the elements to reach out the prospective customers in a lesser time and in a smart way. Here, comes the use of smartphones, and other messaging applications as a part of the digital marketing plan. The world is moving fast, thus your digital plan should also be swift and smooth so that you do not miss out on anything. For example, when you will focus on one platform, you can use quick mediums, like short videos, GIF files etc. this will help to engage more audience to your content or post. So, like these small, small moments are to be captured in 2018 while planning your next digital marketing plan.
Security Never Fads Out: Be it any year, digital security of the data is a mandate for the websites today. No wonder these cybercrimes have been increasing day by day, making the site and its data vulnerable. Thus, installing SSL certificate has been an imperative factor in 2018 as well. Whenever planning a digital marketing strategy, please keep in mind the security of your data and the content, as it will be rigorously used all through your marketing campaign. However, you can buy Comodo Positive SSL Certificate to secure the data transmission in your single website. Comodo is a well-known brand in SSL industry providing a wide range of SSL Certificate at an affordable price. Positive SSL Certificate of Comodo secure all the information transfer between user browser and the server along with 256-bit encryption, 2048-bit key length, SHA2 compatibility, support mobile and desktop browser and with $10,000 warranty.
Live Streaming: Include live streaming as an important part of your digital marketing plan in 2018. Live videos are in great demand among the companies and viewers. This year focus more on live experiences to build curiosity and reach out to the right audience. Many people check the websites and the social media platforms regularly for the updates where live streaming is offered. Thus, use this medium for the book launch, product launch, live chat, open forums etc. This builds trust levels and displays authenticity of your products.
Regular SEO Changes: SEO again is not a new thing to include in your digital marketing pan but this year in 2018 it should be more proactive and backed with new technologies. The search engines are regularly updating their algorithms with AI. Now, new technologies like voice searches, use of VR devices, are changing the world of SEO, eventually the ranking statuses of the websites. This puts technical pressure on the websites to perform even better and run a good SEO on the websites. Thus, start optimizing your content and the entire website even if you have finished running SEO.