Boult Audio has launched its latest offering in the wired In-ear headphones category. Dubbed as STORMX, the in-ear headphones come with a price tag of Rs 1199 and are currently available for purchase in the country from e-commerce portal Myntra.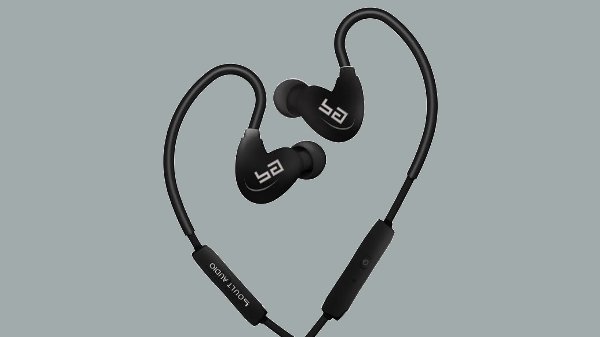 STORMX wired headphones combine the custom earloop design with in-ear comfort and the ease of use. The headphones are fit for use outdoors and even while performing strenuous activities like workouts. Its unique design does not allow the headphones to fall off easily from the ears and can also cancel outside noises effectively. It also boasts a lightweight design for the comfort of the users.
Boult Audio has also provided extra layers of rubber for the wires of the headphone and they are also reinforced with Kevlar to make it more durable for long-term use. The headphones are also equipped with water resistivity features so users will not have to worry about sweat or moisture while using them outdoors. The earphones are also IPX5 certified.
Boult Audio has also incorporated a sound isolating design that can block up to 37dB of external sounds to provide the users with a noise-free listening experience. It also features in-line volume, microphone, and power control switches to access these parameters easily and customize the settings as required. The built-in MIC also allows the users to receive calls seamlessly without touching their smartphones. It also boasts an Audio-Reconnect feature that helps the users to connect the headphones with their smartphones or any other gadgets without much fuss.
The company has also provided a micro woofer that is claimed to provide deep bass effects to enhance the audio listening experience of the users. Apart from that, STORMX headphones can provide a continuous playback of up to 7 hours and also supports the Quick Charging feature to charge the batteries quickly. Boult Audio has also provided a protective portable carry case to protect the headphones from external wear and tear during transport. The STORMX is currently available in two color options of Black and White.