The Indian wing of HP Inc. has expanded its range of Ink Tank Printer series for home and enterprises by launching some new models in the country. It has launched four new models, the Ink Tank Wireless 415 which costs Rs 14,812, the Ink Tank 315 which costs Rs 11,845, the Ink Tank 419 Wireless printer which comes with a price tag of Rs 15,493 and finally the Ink Tank 319 printer which is available for Rs 12,513.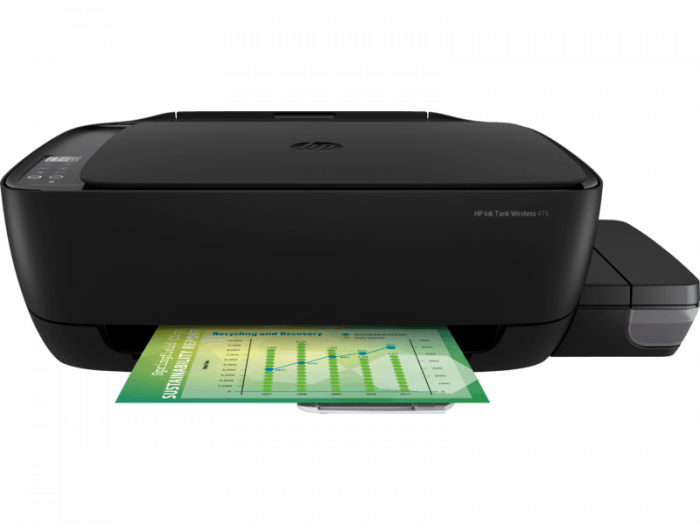 The company has claimed that these printers use high-quality ink and can also be paired with other devices seamlessly through WiFi and also boast a "Spill-Free" refill system.
The new HP Ink Tank Wireless 415 and the 419 models can be used to print thousands of pages at a very short span of time. These printers are suitable for use in enterprises and offices that require high volumes of printing on a daily basis. HP has also claimed that these are suitable for use at homes too as they have very low maintenance costs.
"Technological empowerment of MSMEs can enable development of an ecosystem that continuously supports them to deliver the right product, the right quality, the right solution and the right service at a competitive price," Leo Joseph, Senior Director, Printing Systems, HP Inc. India said in a statement. "With our new ink tank printers, we aim to address evolving needs of home users and MSMEs by providing them good quality printing at an extremely affordable cost," he further added.
In April this year, HP Inc. had also launched a unified approach and commercial solutions for virtual reality (VR) devices to help businesses that want to use the concept for reducing production times, improve training procedures and also deliver a better customer experience.
As a part of this new concept, the company is launching the world's first professional wearable VR PC-1. Designed to bring out the full potential of VR technology to life, it is said to become the most secure wearable VR –PC of all time.