Google is expected to launch the next installment of its flagship Pixel devices in October. Like last year, this year too, the smartphones are expected to be launched in two variants, the Google Pixel 3 and the Google Pixel 3 XL. Now, the codenames of these two flagship smartphones have been spotted on the Android Open Source Project (AOSP). The devices have been codenamed 'crosshatch' and 'blueline' and both of them make an appearance in the AOSP code.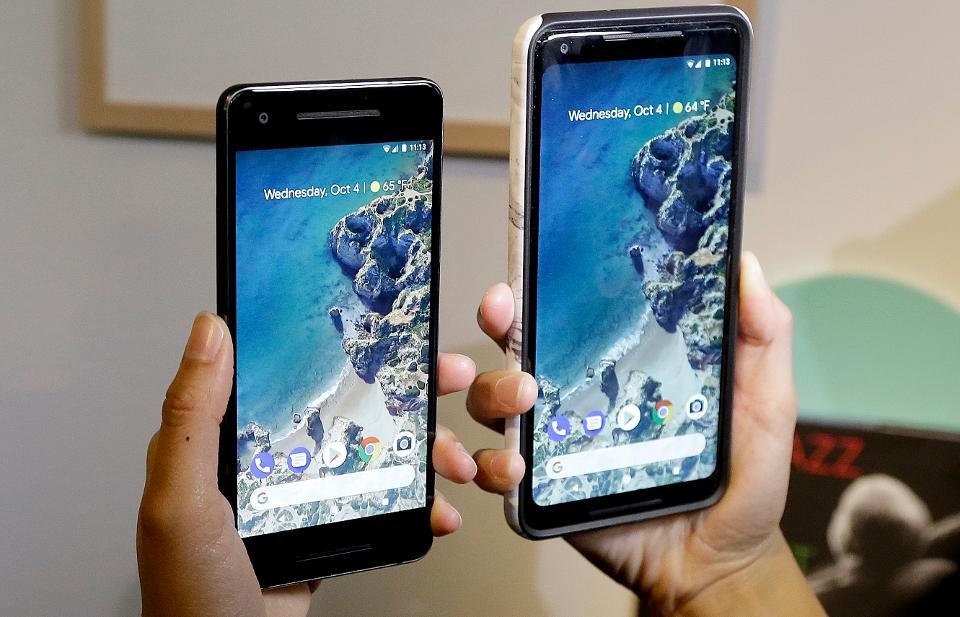 According to a report by DroidLife, which have spotted the codenames first claims that work on the Google Pixel 3 and the Google Pixel 3 XL seem to have started from June. The report also shares that the codenames of Google Pixel 3 and Pixel 3 XL have been spotted along with the Google Pixel 2, Pixel 2 XL, Pixel and Pixel XL range of devices. It was also reported earlier that Google may bring out a third Pixel variant this year however recent leaks indicate that it is not going to be the case. The company is expected to launch only two variants just like last year.
As per earlier design leaks, the Google Pixel 3 and the Pixel 3 XL may arrive with dual front cameras while it will continue to feature a single camera on the rear panel. Apart from that, the company may bring the Portrait mode capability to the rear camera like last year's Pixel 2.
Leaked renders by renowned tipster @OnLeaks revealed that the Pixel 3 XL will feature a display notch while the smaller Pixel 3 will feature very thin bezels on the sides. The Pixel 3 may arrive with an 18:9 aspect ratio screen while the larger Pixel 3 XL will feature a larger 19:9 aspect ratio screen.
A Bloomberg report earlier had also claimed that the Pixel 3 XL will feature a notch like the iPhone X and may sport a 6.2-inch display. Apart from that, both the devices will feature a fingerprint sensor on the rear panel instead of an in-display sensor that was speculated earlier.