South Korean tech giant Samsung is expected to make a slew of announcements at a launch event scheduled on August 9 in New York. It is expected to unveil the Samsung Galaxy Note 9, a Galaxy smartwatch and a Bixby enabled smartspeaker. Now just ahead of its launch, the smartspeaker has cleared some certification that reveals its name.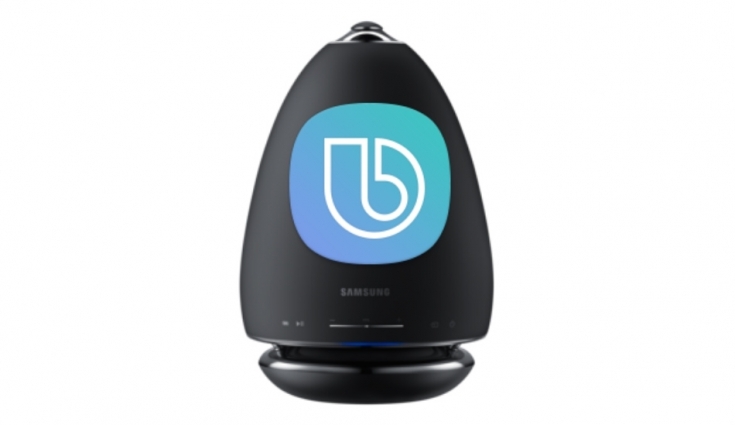 Samsung has reportedly been granted a patent application in Europe that reveals the name of the smartspeaker as Magbee. As per renowned tipster IceUniverse, Samsung has registered a trademark for the official name in Europe which indicates that the upcoming smart speaker from Samsung will be called Magbee.
As per previous reports, Samsung is expected to attach a price tag of $200 for the smartspeaker and it may be launched in various markets of the world including the US.
Samsung has additionally submitted a logo alongside the trademark, the design of which indicates that the smartspeaker may be shaped like a beetle.  Regarding the design of the upcoming smartspeaker, many insiders of the company have claimed over the past few weeks that it may be shaped like a bell and possibly feature a display panel too. The smartspeaker will enable the users to browse the internet, make video calls, use it for home monitoring and also stream videos directly from YouTube.
As per a report by Bloomberg, the company has a strong focus on the audio quality of the speaker and it will also allow seamless integration with smart home appliances and lights. The speaker will arrive with the company's own Bixby voice assistant to rival Amazon Alexa and Google Home. The speaker can also be synchronized with Samsung TVs, smartphones, tablets and other appliances.
The report further states that Samsung is currently working on the smartspeaker's ability to perform voice-based web searches like Amazon Alexa and Google Home. The company has plans to make the device available in multiple color variants and one of the prototypes of the device has a size between Amazon Echo and Apple HomePod.